Martin Lewis warns first time buyers need to be 'cautious' over new deposit-free mortgage scheme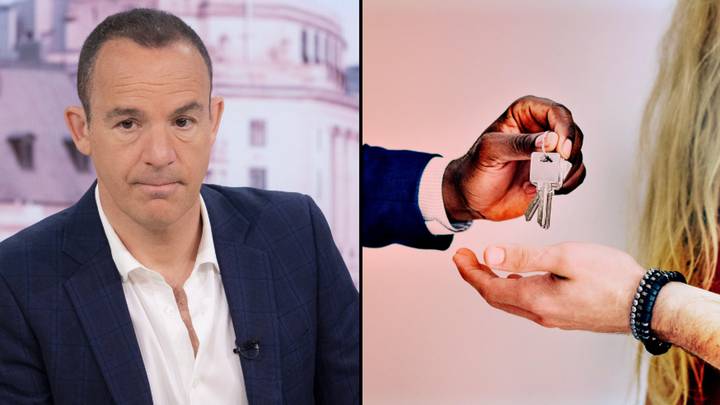 Money-saving expert Martin Lewis has urged first-time buyers to use caution when it comes to considering the new deposit-free mortgages on the market.
As long as the customer meets certain criteria laid out by Skipton, for example being a first time buyer over the age of 21 with evidence of good rental history, customers could borrow up to 100 percent of the cost of the home.
The news sounded almost too good to be true for a lot of renters, many of who have struggled to save up the money necessary for a deposit due to high rent costs each month. But what does our trusted money-saving expert think?
Well, Lewis released a statement after Skipton announced its new mortgage and pointed out that he's long been on board with better help for buyers, though he made clear the importance of being educated on what you're getting yourself in to.
"I've campaigned for years to try and help mortgage prisoners locked in at hideous unaffordable rates, and the spectre of 100 percent mortgages returning leaves me with mixed feelings," Lewis said.
"Years of property-porn TV shows have spouted the idea that you must buy a house as soon as possible, as big as possible – actually, the real priority is not to overstretch your finances.
Skipton itself has acknowledged the need to be wary when giving out new mortgages, with Charlotte Harrison, CEO of Home Financing at Skipton, assuring the mortgage has been 'carefully created with the challenges generation rent is facing in mind'.
"In building our mortgage product with these challenges at the centre we're ensuring considerations around negative equity have been fully taken into account," she said.
Lewis described Skipton's criteria of requiring a good rental track record to prove ability to make mortgage payments as 'sensible', and as a result he said he 'cautiously welcome[s]' the mortgage.
However, he made clear it would only be an option for 'some' - not everybody - and welcomed it if 'done carefully'.
"I cautiously welcome it, done carefully, after advice, as an option for some," Lewis said.
More information on Skipton's new mortgage is available here.
Featured Image Credit: Ken McKay/ITV/Shutterstock/Robert Camargo / Alamy Stock Photo
Topics: Martin Lewis, Money, UK News