Fake company tricks Matt Hancock into revealing unbelievable amount he charges per hour
A number of MPs, including Matt Hancock and Kwasi Kwarteng, appeared to negotiate lucrative agreements to work as a consultant for a South Korean company.
The activist group Led By Donkeys recently posted a video on social media explaining that along with investigative journalist Antony Barnett, they'd established Hanseong Consulting, a fake company set up to investigate MPs second jobs.
In total, they contacted 20 MPs, dividing them up between parties based on track records from the parliamentary register.
Of those they reached out to, 12 didn't respond including both of the Labour politicians and the Liberal Democrat, while two Tories said no and a third said they were interested but later went quiet.
That left five politicians who were willing to sit down for a Zoom meeting and talk over the job, as well as what Hanseong Consulting might pay them for their time.
In the interview Hancock was asked whether he had a daily rate, with the MP confirming that he did and would be charging £10,000 per day.
Hancock was then asked about his potential hourly rates and the former health secretary said he'd work for 'around fifteen hundred' an hour.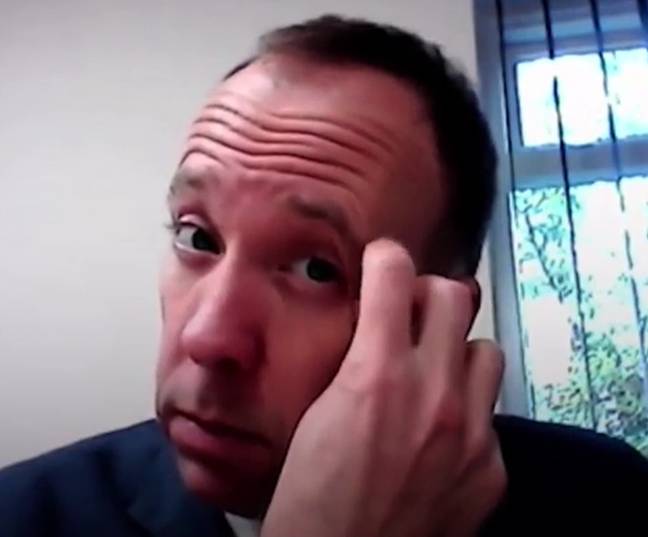 He asked for a fee of 'ten thousand dollars a month', then switched to the more valuable currency of pounds when prompted before agreeing on 'eight to ten thousand a day' with the idea that he might be doing 12 days of work for the fake company over a year.
Fellow Tory MPs Sir Graham Brady and Stephen Hammond also spoke to Led By Donkeys, while the group said they spoke with Sir Gavin Williamson but he declined to go further than the interview.
A spokesperson for Matt Hancock told Led By Donkeys: "This failed attempt at entrapment in fact shows Matt acted within the letter and the spirit of the rules, making it crystal clear from the outset that his parliamentary and constituency duties are his primary responsibility for now.
"Matt is leaving parliament at the next election so it is entirely to be expected that he should have exploratory conversations in the meantime."
Sir Graham Brady told Led By Donkeys that he'd had an 'exploratory discussion' but 'made it clear that any arrangement would have to be completely transparent'.
He said he would 'only act within the terms of the code of conduct' while he was an MP, but noted that he would be stepping down from parliament at the next election.
Stephen Hammond told the Observer he'd had what he thought was 'a preliminary discussion with a South Korean company' and said 'the remuneration amount was suggested by the actor purporting to be an employee of the company'.
He went on to say that 'scamming is an unpleasant activity undertaken with malicious intent' and insisted he had 'always put my constituents first'.
MPs are free to take second jobs if they are not government ministers and must publicly declare any additional income they make.
LADbible has contacted Matt Hancock and Kwasi Kwarteng for comment.