Mia Khalifa was left in tears after fan's girlfriend insulted her in cafe
Mia Khalifa was once left in tears after the girlfriend of a fan insulted her in public.
The former adult star was having a business meeting when she rejected a photo request from a fan before his girlfriend put her down with a comment in the aftermath.
She told Padilla in 2020: "I was at a business meeting in London and I was there with a company that I had just signed with.
"It was the two men who were the heads of the company and my manager at the time.
"We were just sitting down celebrating having just done a great press tour for the project we were working on, and I get come up to by this guy and his girlfriend."
The guy then came over and asked her for a photo, which she declined because she was having a conversation and eating a business lunch.
She admitted that she gave the guy short shrift and told him no in a bit of a 'rude way' but added: "It was also very rude for him to come up while someone was actively in the middle of a conversation."
His girlfriend then said: "I told you that wasn't her. There's not enough c*m on her face. Let's go, babe."
And that really hit Mia pretty hard.
"I went to the bathroom and cried," she said.
"I didn't really know how to handle it, especially because it came from a woman and especially because I was there for business."
The meeting she was having at the time 'had nothing to do with the adult industry' she said, adding that she assumed that the embarrassing encounter might end her hopes of working with the company again.
In the end, she still continued to work with them, and said that the businessmen had even 'tried to comfort her afterwards'.
But this is far from the only time that this has happened to the 30-year-old.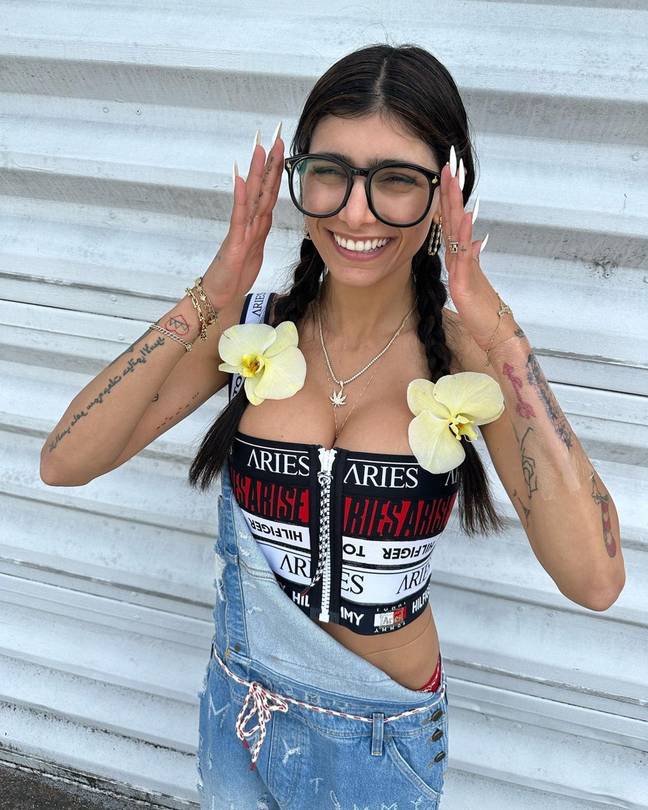 Elsewhere in the interview, Khalifa said that people have 'followed her to her car' and 'grabbed her by the arm' while at places like the supermarket.
And when she tells them 'no politely', they often get aggressive and call her derogatory names.
She recalled another instance where she and her now ex-husband were waiting to get their passport stamped at an airport, and someone approached her to ask for a picture.
After she politely declined because she had 'just got off a 15-hour flight', he then screamed at her that she was a 'b***h and a s**t' in front of everyone in the line.
"Me and my husband are just standing there in a line with 20 people ahead of us like, okay," Khalifa said.