Michael Owen Shuts Down Jokes About Daughter Being On Love Island On Live TV
Featured Image Credit: ITV
Michael Owen has shut down jokes his colleagues have made about his daughter appearing on Love Island.
Working as part of Channel 4's punditry team for England's Nations League game against Germany on Tuesday evening, the former England striker found himself the butt of the jokes.
Owen's daughter Gemma is appearing on the latest season of the popular reality dating show and the 19-year-old has causing a stir by sharing a kiss with 27-year-old Davide Saclimenti on Monday's show.
The jokes started right away as presenter Jules Breach introduced the team covering the match for Channel 4.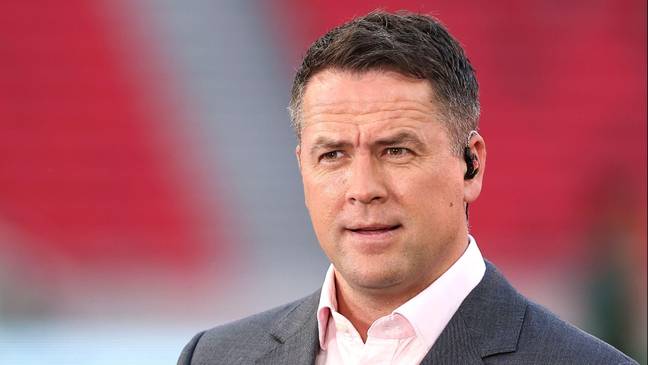 She said: "Joining me hoping to see another famous win for England tonight in Munich, England and Arsenal midfielder Jordan Nobbs, former England, West Ham and Chelsea midfielder Joe Cole and the father of Love Island's Gemma Owen.
"A big night for the Owens last night Michael, how are you feeling?"
Owen had clearly expected the jokes and tried to shut them down before anyone else jumped in with one of their own.
He said: "I came all the way to Germany to try and avoid all that back home, but it has been brought up straight away!
"But I am feeling alright. This is taking my mind off it so don't bring it back up."
Owen's message to his colleagues appeared to get through as the talk quickly turned back to football and England's chances of beating Germany to avoid back-to-back defeats in the Nations League.
It's clear the former striker would much rather watch England scrape a draw with Germany thanks to Harry Kane's late penalty than see his daughter on Love Island, and it's hard to blame him.
Owen had previously told ITV that seeing his daughter go onto the popular dating show was 'every father's worst nightmare' but gave her his full support.
The 42-year-old also said he'd never watched the show before but would be tuning in this year to support Gemma, adding that 'she assures me it's not as bad as I think'.
Before going on the show Gemma admitted to Radio Times that her dad 'wasn't buzzing' about her going on Love Island, though the 19-year-old said he had been 'very supportive'.
Love Island airs on ITV2 at 9pm.