Woman's warning after being left 'practically paralysed' when drink was spiked on holiday
A reality TV star has issued an urgent warning after an alleged drugging on holiday left her 'practically paralysed'.
Monique Morley, who appeared on Australia's The Bachelor in 2019, was holidaying in the Caribbean when disaster struck.
The 30-year-old had headed out for some mid-day drinks with her friend, when they settled in a bar that was empty - except for one man.
Morley said: "The place was nothing fancy, and we were two of the only people there and this local guy was like, 'Hey I need to get in front of you'.
"It was super weird because the place was empty. I assumed he was just going to a small fridge near the wall. I turned to the side to look at the ocean on the veranda and he shuffled past for a second and then shuffled back again.
My drink had only just been served and when I turned back to drink it, I started to feel really weird – mostly in my legs. I asked my girlfriend if she felt the same and she said no."
According to Morley, she'd only taken her eyes off her drink for five seconds.
In the aftermath, Morley began to feel dizzy and headed home, even though she was losing feeling in her legs and began to vomit.
Back home, she was reportedly 'practically paralysed' and was 'violently sick for hours'.
Morley is now speaking out to urge others to exercise caution whilst out drinking, especially over the summer holidays.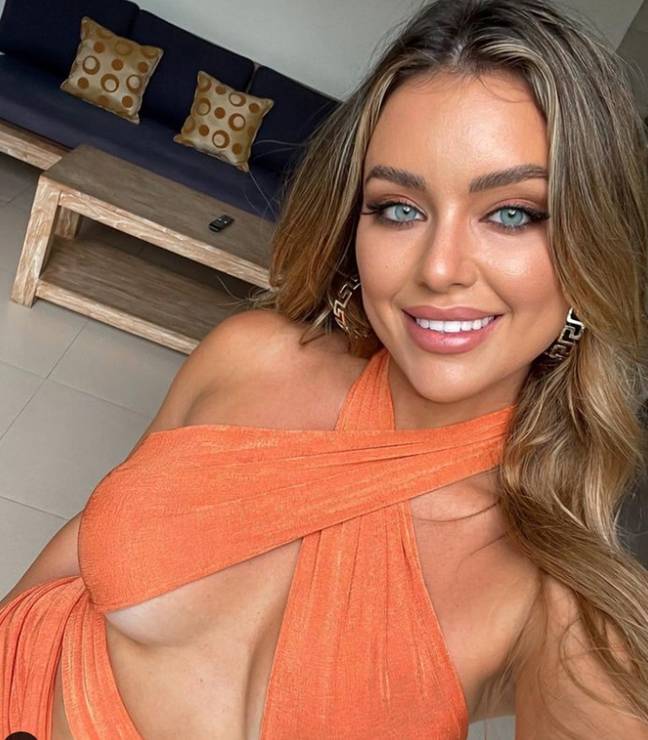 Morley said: "Please can everyone be so so careful when out, especially when travelling and overseas.
"I'm not sure why I was targeted. Maybe for my handbag and phone, I'm not sure. It's just lucky I figured it out early.
"Watch your drinks and always have someone you trust around you.
"You should always listen to your gut too and remove yourself from situations you don't feel comfortable in."
Before she'd jetted off to the Caribbean, the Miami-based model had been posting about her love of travelling, gushing in a Instagram post: "Feeling blessed beyond words to have met so many wonderful and inspiring people through work and travel.
"Travelling is something I'm very fortunate to have done a lot of."
Morley is thankfully now back in full health and issued an update on Instagram, writing: "You never know how strong you are until being strong is your only choice."