Mum says she doesn't use toilet paper because they have a shared family cloth
One mum has divided opinion after revealing her low-waste lifestyle.
Ali revealed that instead of using toilet paper, her household uses a 'family cloth'.
In a video about using recycled toilet paper in her downstairs bathroom, one user commented: "At least you had toilet paper and not family cloth."
And this is where things get controversial.
She confessed: "The family cloth and bidet setup is in the upstairs bathroom. I cannot tell a lie."
In another video, she explained to her TikTok followers what a 'family cloth' is, and, if you're squeamish, don't read on. If you're curious, please do. But don't say we didn't warn you.
"I don't know who came up with the term family cloth, but it is an unfortunate name for cloth toilet paper," she said.
"Let me show you the setup in my home to hopefully help remove some of the 'ick' factor.
"This is the toilet in our upstairs bathroom, primarily used by my husband and I."
The mum continued: "This is a basket of clean wipes - mostly flannel cut from old Christmas pyjamas.
"When I use the bathroom, I let the bidet do all the heavy lifting, pat dry with a clean wipe and then put the used wipe in this bin, which will eventually go into the laundry.
"No wipe is ever used for multiple bathroom sessions without being laundered - that would be disgusting."
She shared that she has regular toilet paper in her upstairs bathroom as well as the 'family cloth', which she claimed is 'sturdier and softer' on her bum.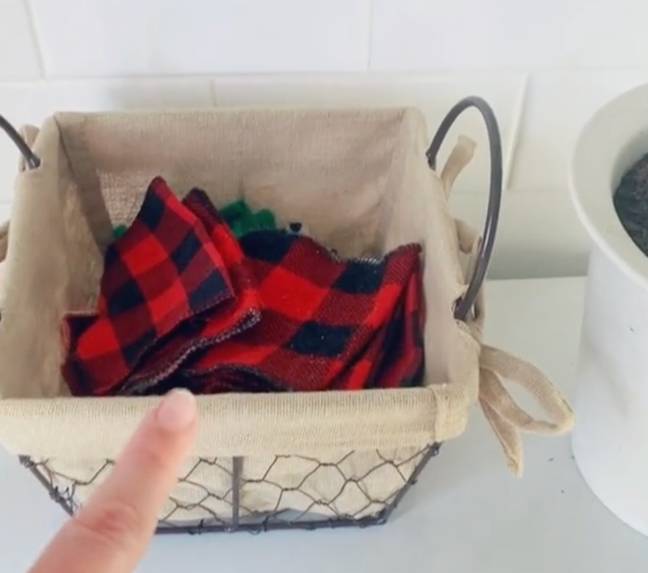 Well, consider the 'ick factor' well and truly not busted.
In fact, over one thousand TikTok users took to the comments section to reveal the 'ick factor' is still alive and thriving.
One TikTok user said: "Nope. still poop left. I'm not sticking that in my washer," one person said.
A second commented: "When I heard family cloth. I was very scared y'all were sharing like a single rag hanging on a hook by the toilet."
A third kept it short and sweet: "You couldn't pay me to do this."
So yeah, that's how you live a sustainable life at Ali's house.
Follow suit, if you can stomach it. Who knows? The 'family cloth' might be the new big thing.
But, with a force burning as brightly as one million 'ick factors', we doubt that.