BBC Breakfast presenter praised for how she handled protester who heckled her live on TV
A BBC presenter has been praised for how she reacted when a protester started heckling her on live TV.
Nina Warhurst was reporting from Salford Quays in Greater Manchester for BBC Breakfast this morning (23 May), when a man interrupted her.
Footage shared on social media shows the stranger coming out of nowhere and begin shouting at the journalist.
Reporting on the price of ice creams and inflation, Warhurst says: "I'm treating myself to an ice cream cone shortly but Claire's prices have gone up to £3.50 for a single cone and its not surprising really when you look at the overall inflation of food and ingredients.
"So overall food inflation, at the moment, shows the latest figure are at 17.3 percent... "
However, she's knocked off track when she notices the protester coming from behind her, and tells the presenters back in the studio: "Excuse us for one moment."
She then turns round to the stranger, who mentions the licence fee and blasts the BBC for being 'anti-British'.
Realising that he's not gonna leave anytime soon, Warhurst moves away and calmly leads into another reporter.
"Do you know what? Don't mess with our Nina," says Sally Nugent.
And she wasn't the only one who was impressed by how Warhurst handled the situation on live television.
Taking to Twitter, there were plenty of viewers who were full of praise for the journalist.
One person said: "Nina Warhurst is interrupted by a heckler shouting about the 'anti-British BBC' but handles it extremely well."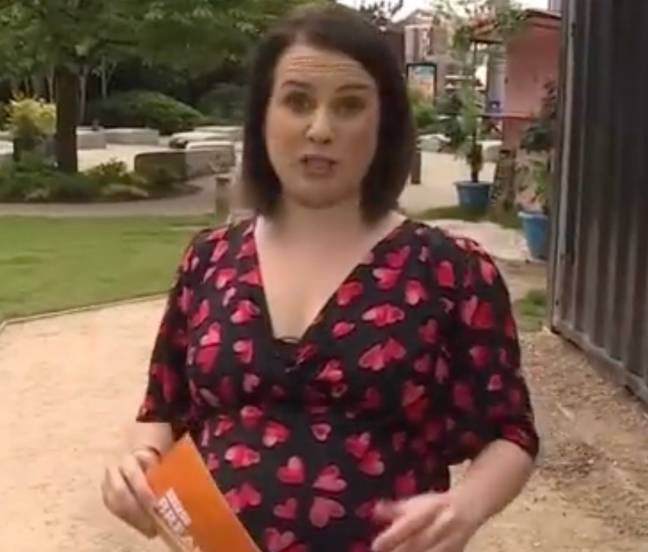 "You coped with that confidently and professionally," wrote another. "But I was a little bit worried for you, so glad you're OK."
"A guy just started protesting live on BBC Breakfast," put a third. "Not sure over what. Nina Warhurst dealt with it so well. I'd be bricking it."
While someone else added: "Hope all is well. Way to stay cool and handle the situation with absolute confidence and poise. Disappointed to miss the visit with the ice cream truck, though."
Following the well wishes, Warhurst came out and thanked viewers for their kind words.
She said: Thanks for the messages you lovely lot.
"I am fine. Just gutted I didn't have time for an ice cream."