There's a place in Europe where the sun doesn't set for around four months a year. Check it out:
Dubbed the Land of the Midnight Sun, the area is just as magical as it sounds and happens due to the tilt of the Earth's axis.
Who doesn't fancy taking a midnight stroll in the sun? While it sounds like the start of a Game of Thrones episode, it's actually a very real phenomenon.
The natural phenomenon takes place between 20 April and 22 August each year in Norway and is marked by festivals and activities - including midnight golfing, which sounds hilarious.
To be specific, the incredible sight only occurs in the areas about the Arctic Circle, and the region with the longest period of the midnight sun is Svalbard.
According to Visit Norway, there's plenty to do in the area that sits halfway between mainland Norway and the North Pole.
"You'll find the Svalbard Islands where the polar bears reside. Here, you can really talk about an endless day – the sun patrols the sky in almost uniform circles all summer. From the modern town Longyearbyen, which offers a wide range of cultural activities, restaurants, and bars, you can venture into the wild (always with an armed guide) to explore the islands' Arctic nature, rich wildlife, and old mining towns," the official tourism board writes.
Though that's not the only area of Norway that experiences midnight sun, it's just where it lasts the longest.
Other areas that experience the phenomenon include Finnmark, Troms, Lofoten and Vesterålen, Helgeland, Bodø and Salten.
And, should you want to snap some shots of the incredible, sunny skies, the tourism board has some tips.
First up is to not clutter your image - yep, this sounds like something our GCSE art teacher would say, but it makes a lot of sense: "Since colours are more vivid in the midnight sun, it is a good idea to keep images simple, concentrating on two or three colours at the most to avoid a messy image."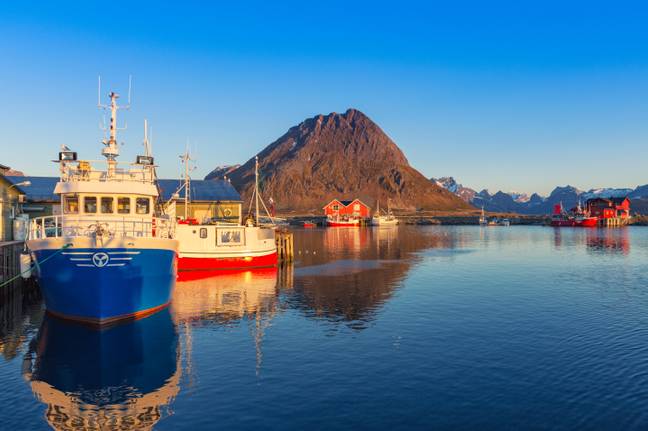 The board adds: "Foreground images can be used to frame subjects in mid and deep field, creating a better sense of three-dimensionality."
And finally, if you really want a killer photo to try to 'maximise the impact of the light sky on a landscape, compose your picture in the viewfinder by keeping the horizon a third of a way from the bottom; this will help your camera to expose properly.'
Be right back, we're just booking flights to Norway.