Pensioner who didn't like sound of patient's ventilator 'switched it off twice'
A 72-year-old woman has been arrested in a hospital in Germany after allegedly twice switching off a patient's ventilator in hospital because she didn't like the noise it made.
A joint statement from the police and Mannheim public prosecutor's office said that the woman was 'strongly suspected' of switching off the ventilator of a 79-year-old patient.
The alleged incident occurred at around 8pm on Tuesday, 29 November, with the pensioner said to have acted because she was 'feeling disturbed by the noise' from the ventilator.
She allegedly switched off the patient's ventilator, which they were relying on for air, with hospital staff having to rush over and turn it back on.
They explained to the woman that the patient was dependent upon the supply of oxygen it provided, making it clear that she shouldn't be switching off another patient's equipment.
However, it is believed that the woman ignored the serious warning given to her by hospital staff because of what is claimed to have happened next.
About an hour later a second alleged incident occurred where the woman is believed to have switched off the machine again.
The 79-year-old had to be resuscitated by hospital staff and is in intensive care, though is now described as 'out of danger'.
For appearing to twice switch off another patient's vital equipment the woman was arrested on suspicion of attempted manslaughter and is facing serious charges.
The 72-year-old pensioner was brought before a judge the next day (30 November), after which she was taken to jail ahead of a potential trial.
Investigations into the matter to determine exactly what happened and what crimes the pensioner might have committed are ongoing.
If found guilty of attempted manslaughter the 72-year-old could spend several years behind bars.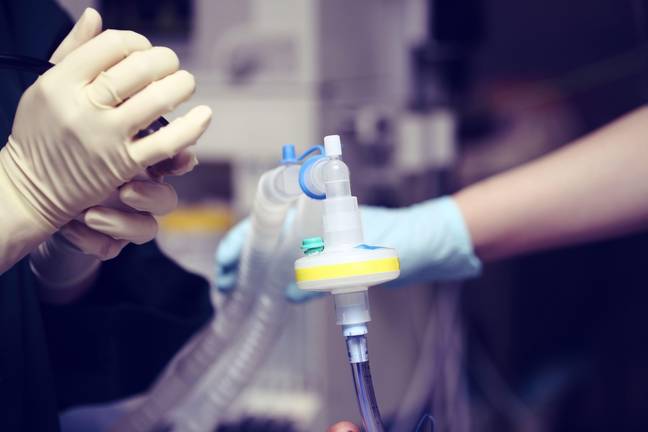 While police believe the 72-year-old's motive behind the alleged incident to be that the noise the ventilator was making disturbed her, the investigation could turn up more information which could shine a light on the case.
In that case 61-year-old T. Scott Marr had been rushed to hospital as he was unresponsive but still breathing, with doctors fearing that he'd suffered a stroke.
What he'd actually had was Posterior Reversible Encephalopathy Syndrome, a condition likely caused by high blood pressure, and when they switched off his life support machine he actually continued to recover.