The coffin bearing the body of Queen Elizabeth II has left Balmoral to begin a six-hour journey down to Edinburgh. You can see a short video of the beginning of that journey below.
Crowds lined the roads in the rural Scottish Highlands to pay tribute to the late monarch, who died on Thursday.
The coffin, covered with the royal standard of Scotland and with wreathes of flowers on top, was carried to the waiting hearse by six gamekeepers at the Queen's official residence in Scotland.
She had previously lain in the ballroom of Balmoral Castle, but now makes the long journey to the Scottish capital, before heading on to London ahead of her funeral on September 19.
Well-wishers lined the roads around Balmoral to pay their respects to Elizabeth, with Elizabeth Alexander – who was born on the day of her coronation in 1953 – telling Reuters: "I think it will be very emotional for anyone saying goodbye, you don't know how you to know how you're going to feel when you see it.
"It's like a family member, it overwhelms - the sadness - that she's not going to be with us."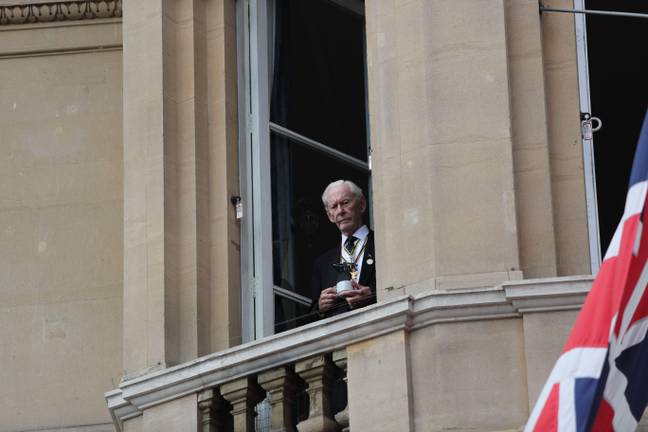 The cortege will now wind down through Scotland, accompanied by the Queen's daughter Princess Anne.
It will head through small rural Scottish towns and villages before making its way into the capital, Edinburgh, where the coffin will stay in the throne room at the Palace of Holyroodhouse.
Before the state funeral on September 19, there will be a number of events to mark the Queen's passing.
Already thousands of people have gathered in London to leave flowers and pay respects to the former Queen.
In a statement at a ceremony of the Accession Council proclaiming her son King Charles III as the new monarch, he said: "I know how deeply you, the entire nation - and I think I may say the whole world - sympathise with me in the irreparable loss we have all suffered."
Even though Charles officially became king at the moment of his mother's death, there was still a ceremony at which he was officially proclaimed as the new monarch.
Attendees at the funeral will include the US President Joe Biden, as well as politicians and dignitaries from around the world.
Before that, the coffin will be flown to London where it will stay at Buckingham Palace before being moved to Westminster Hall where she will lie in state for four days.
Thousands of people will be expected to visit, with Prime Minister Liz Truss remarking: "It goes without saying that we can expect large numbers of people."
Charles is the 41st monarch in the United Kingdom, and inherits his mother's entire estate, as well as a number of titles regarding overseas kingdoms and the Commonwealth.
Prince William is now the Prince of Wales, whilst Charles' wife Camilla will officially be recognised as the Queen Consort now that he is king.