Ricky Gervais mocks 'fragile' people over Roald Dahl editing complaints
Ricky Gervais has mocked 'fragile' people over the recent row surrounding changes to the Roald Dahl books.
There was huge uproar on social media last week when Puffin Books and the Roald Dahl Story Company - now owned by Netflix - decided to give classics such as the BFG and Charlie and the Chocolate Factory a rewrite for modern times.
Back in 2020, they hired sensitivity writers and worked with children's literature collective Inclusive Minds to go back into Dahl's works and review the author's language so the books 'can continue to be enjoyed by all today'.
Instead, Augustus Gloop was branded as 'enormous' in the new rewritten books.
Meanwhile, the loveable Oompa-Loompas are now described as 'small people' opposed to 'small men' or 'tiny,' 'titchy' or 'no higher than my knee'.
Derogatory language around mental health has also been removed, such as 'crazy' or 'mad'.
And the words 'black' and 'white' have also been taken out, with the BFG stripped of his black coat and characters no longer described as going 'white with fear'.
But just days later, Penguin performed a massive U-turn by saying that a classic collection will be released that will 'keep the author's classic text in print'.
This came after much backlash from people online who said that the classic books should not be rewritten.
One of those who has joined the debate is Gervais, who took to Twitter on Friday (24 February) 'pondering' whether his material will be toned down after his death.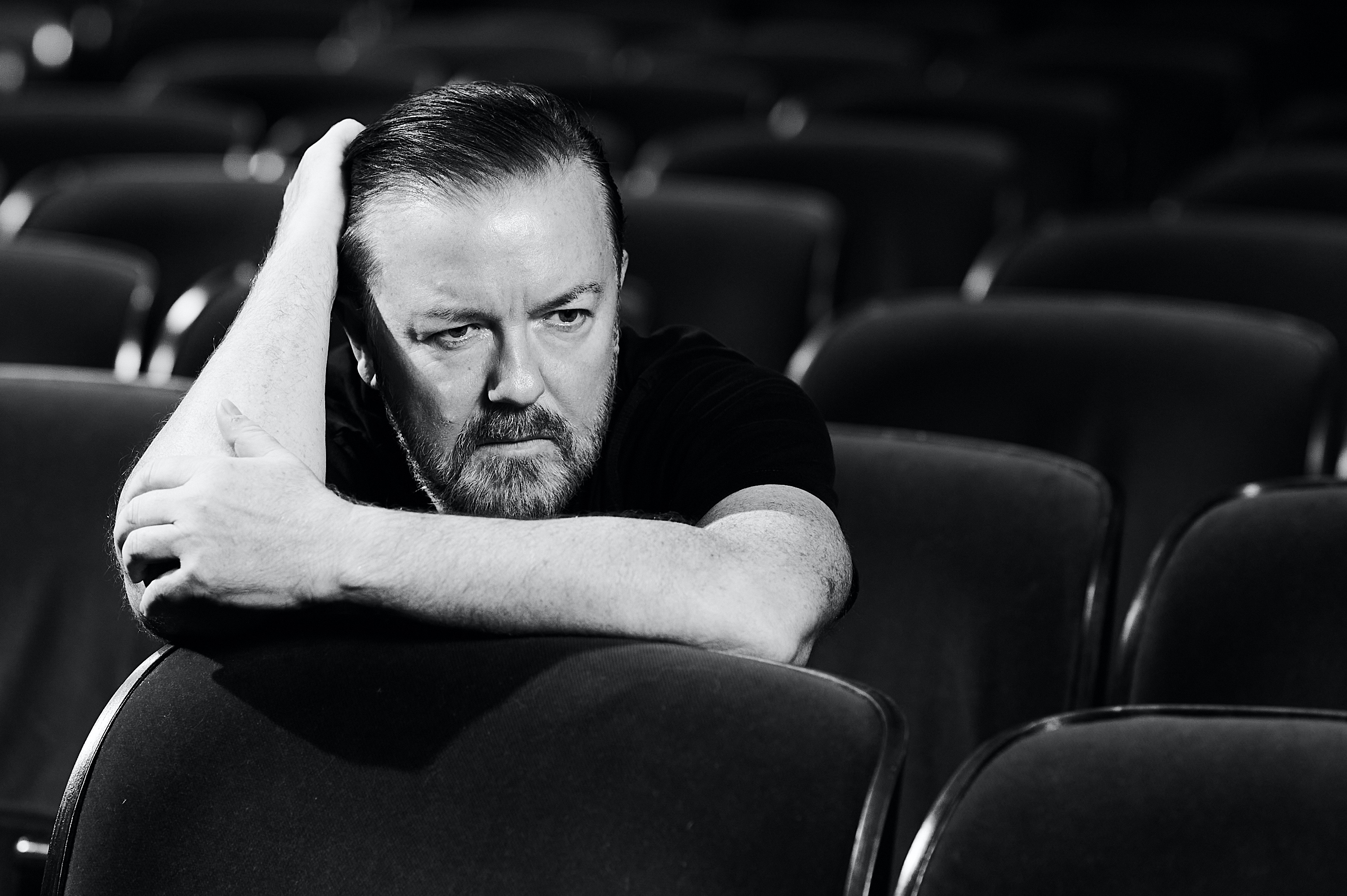 Captioning a picture of himself gazing into the distance in an auditorium, he wrote: "This is me pondering whether they'll change any of the words I've used in my work after I'm dead, to spare those who are fragile and easily offended.
Words like 'fat' and 'ugly'. And 'c***' and 'f***'. And 'fat, ugly, greedy, pathetic little stupid f****** c***'. Stuff like that."
One Twitter user disagreed with Gervais' words, saying that he doesn't 'play to children'.
The user added: "Surely you see the difference. Think about reading a book to a child (I have little grandchildren) having to change the words yourself or explain to the child why s/he shouldn't use hurtful words to people, particularly other children."
The After Life star simply responded: "It was a joke."