​The 'Ripped Grandpa' Who Can Deadlift 200kg - And Is Hencher Than Us All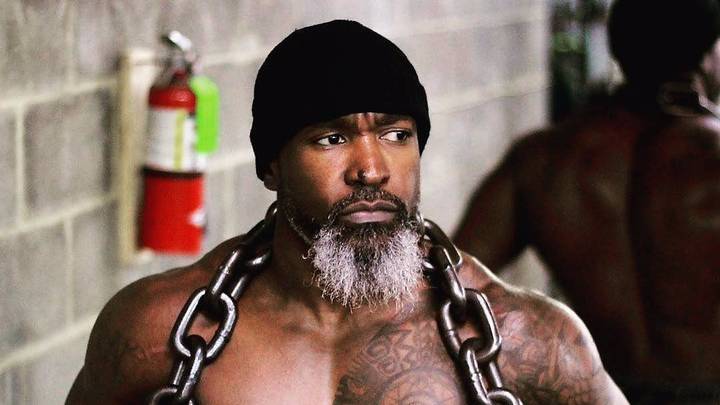 There you are, puffing away at the gym for an hour before working your way through an entire chicken - only for your mates to still say you're a shrimpy bastard. And to be honest, this is probably you in the prime of your fitness - as you get older it's only going to get worse.
Enter Jean Titus, a 50-year-old fitness fanatic - also known as the Ripped Grandpa - who can deadlift 200kg (440lb), chows down on a massive 3,400 calories a day and basically puts us all to shame. Watch him in action above:

The fitness consultant and motivational speaker from Washington DC has a hulking 48-inch (122cm) chest and 18-inch (46cm) biceps.
"Before I got into fitness, I was a skinny kid," Jean says. "Looking back, I feel that I wasn't as strong and that I had not tapped into my true physical potential.
"I started to really get into weights over 30 years ago now, during college, and never looked back.
"Weight-lifting was a part of the strength and conditioning training program for college athletes, of which I was one."
Now his record lifts are a very impressive 180kg (396lb) bench press, 200kg (440lb) deadlift and 210kg (463lb) for a squat, although he assures he doesn't 'ego lift', and instead trains more for performance and conditioning.
Credit: Instagram / @titusunlimited

Apparently he's used to getting shocked reactions from his appearance, with members of the public often stopping him to ask how the hell he got so hench.
"People are amazed by my physical abilities, due to my age," he says. "On a daily basis I have several people approach me asking about my workout routine and diet, and complimenting my physique."
Part of Jean's physical success, of course, involves what goes into his body - but it's also about keeping his mind healthy.
"Nutrition is also really important to me, on a typical day I'll consume four to five meals and on average 3,400 calories a day," he says.
"I've realised over time that your most valuable asset is your physical and mental health, which is why it is so important to be in shape.
"I train five days a week for an hour-and-a-half each day and I feel pretty good about my body; however, I'm always striving to make improvements."
Credit: Instagram / @titusunlimited
Okay, so this is all well and good, but how can we be that ripped when we're a grandparent?
"My advice for anyone looking to get into fitness would be to focus on the daily tasks, fall in love with the process and most importantly, be consistent," explains Jean.
"You are your only competition, make an effort everyday to beat yesterday's output and with that mindset, in time you will achieve your goals."
Chin up LAD, you might get there one day. In the meantime, you can look at Jean's Instagram for inspo.