A 'no men allowed' club night is coming to Manchester next month as part of a nationwide tour.
Lick Events will be taking over the Ritz nightclub on 7 May in a move that's sure to be popular with, well, anyone that isn't a man.
According to the company, Lick nights are 'for women, by women' and have a strict 'no men allowed' policy.
The company's aim is to provide a space for women and transgender people to party safely and has now been running for some time.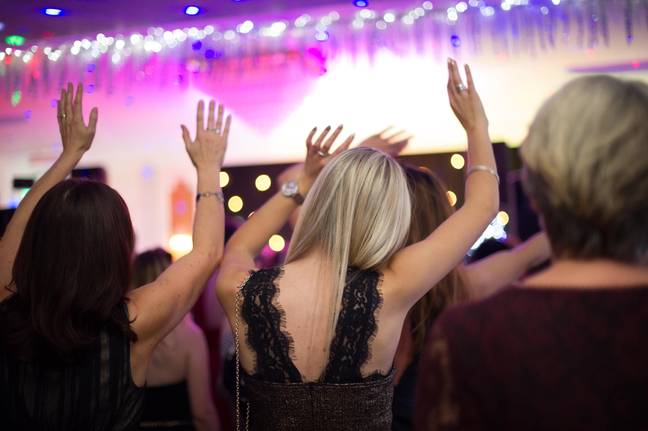 They initially opened in London's Vauxhall district to rave reviews in 2019, and now, they are coming to Manchester - which is set to be popular with fans of the event company.
The Northern event is a part of a tour of UK cities this spring, including the likes of Birmingham and Brighton. More locations are currently being planned.
According to the company, the line up for the Manchester event will include DJ sets from Monique B, Janelle Wynter and Miller Black.
Lick Event's TikTok account features a video promoting the night out captioned 'heaven', showing party goers dancing and having a great time.
Of course, the video got a quick reaction from users on TikTok, and a lot of people were soon on board with the idea.
One person said: "You know how I know this works? Because it would never work if it was an all men bar. Men go on the pull. Girls go to have fun."
While another added: "I am a middle aged het man and love this. Women partying with women will be a fun atmosphere."
"It's like all the drunken love in women's bathroom in a club - but it's the whole club!" a third chimed.
Some even hoped that the event would go global: "Wow we should have these in the Netherlands… I would love a night out without being harassed."
While another pointed out that the event would create a safe-haven for those allowed to attend: "This looks so safe and fun. Imagine being able to dress up and not be sexually harassed while trying to dance w/ ur friends."
The club is welcomed by many as sexual assaults and rape continue to be a threat on nights out in the UK, with The Guardian reporting that in 2021, the highest ever number of rapes was recorded in England and Wales.