The Queen had a surprising hidden talent would leave people in stitches
It has emerged that The Queen had a hidden talent unknown to the public that would leave people in stitches.
Queen Elizabeth II passed away on Thursday (8 September) at the age of 96, surrounded by her family at Balmoral Castle in Scotland.
Upon hearing news of the monarch's passing, many have been sharing their fondest memories and moments spent with Her Majesty.
And one of The Queen's closest aides, dresser Angela Kelly, revealed a certain secret sense of humour the late monarch would occasionally show off.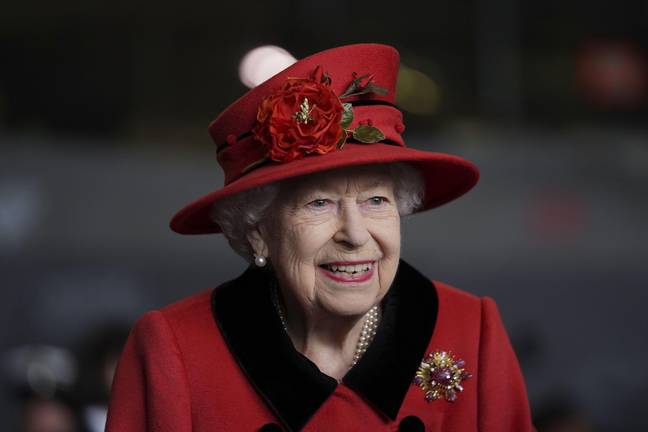 The talent in question was the imitation of a handful of Britain's regional accents.
From Scouse to Brummie - Kelly admitted to The Queen's 'wicked sense of humour' and called her a 'great mimic' in a rare interview back in 2007.
Liverpudlian Kelly, who is also an author to The Other Side of the Coin: The Queen, The Dresser and The Wardrobe, joked: "She can do all accents - including mine."
Other staff members close to the royal family have also confirmed this, with Princess Diana's former butler, Paul Burrell, previously saying to Yahoo's Royal Box: "She has a great sense of humour and a guttural laugh.
"When she travels through the country she loves to hear regional accents."
Burrell even listed some of the many British regional accents Queen Elizabeth would mimic: "She loves to hear a Scouse accent or a Birmingham accent or a Welsh accent or a Scottish accent."
And according to Burrell, the late Queen did 'a great Scouse accent'.
Others have since come forward to share their run-ins with The Queen's sense of humour, including former prime minister Theresa May recently leaving the House of Commons in a chorus of laughter after recounting a particular cheese anecdote when discussing a picnic the two attended.
"I picked up some cheese, put it on a plate and was transferring it to a table,' May explained. "The cheese then fell on the floor.
"I picked up the cheese, put it on the plate and put it on the table. And I turned round to see my every move had been watched very carefully by Her Majesty The Queen," she added, as the House burst into laughter.
Not only did she try on a variety of accents, but The Queen even made a joke about her own death in a chat with David Attenborough.
The pair met up for The Queen's Green Planet - an ITV documentary following the royal family as they worked to create a network of national forest parks from each of the fifty-three Commonwealth nations.
When discussing how climate change will affect certain trees and growth over the upcoming fifty years, Queen Elizabeth joked: "I won't be here though."
The two then shared a smile as Attenborough gave a slight chuckle at the Queen's razor-sharp, albeit slightly macabre, wit.