10-year-old boy who died in frozen Solihull lake hailed as hero trying to save others
One of the three boys who died after falling in a lake has been hailed as hero who tried to save others.
The boys, who were aged eight, 10 and 11, tragically died after falling through ice while playing at Babbs Mill Park in Solihull, West Midlands on Sunday (11 December).
The family of the 10-year-old boy, who have identified him as Jack Johnson, said he bravely went in to help the other children.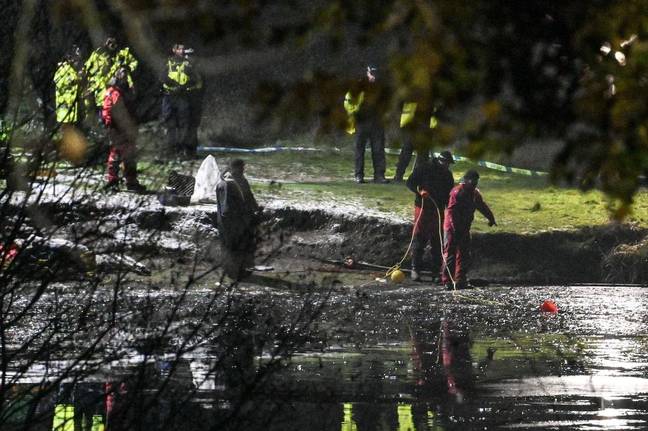 Jack's aunt, Charlotte McIlmurray, wrote on Facebook: "The 10-year-old boy is my nephew. He seen one go threw the ice an he ran an tried to save them.
"Our prayers and thoughts are with the other family. We are just broken over it.
"To find out he died trying to save 3 lads he didn't even know, that just sums him up. He was amazing."
Emergency services were called to the scene and managed to pull four children out of the water.
One officer was treated for mild hypothermia after trying to punch through ice in an effort to rescue them from the lake, police said.
Superintendent Richard Harris of West Midlands Police told reporters: "Police officers did go into into the water.
"They were joined by other members of the other emergency services. Some of the officers went in waist-deep.
"One of my officers was trying to punch through the ice to actually rescue the children themselves. That officer as a result of that had some mild hypothermia yesterday. I'm pleased to say that he's now been released from hospital and he's absolutely fine."
The West Midlands Police gave a statement about the incident, which read: "Three boys have tragically died after falling into the lake at Babbs Mill Park in Solihull yesterday afternoon.
"The boys, aged 11, 10 and eight, were rushed to hospital after being pulled from the water.
"Sadly, they could not be revived and our thoughts are with their family and friends at this deeply devastating time. We'll have specialist officers offering them as much support as we can.
"A fourth boy, aged six, remains in a critical condition in hospital.
"We've been working alongside colleagues from the fire and ambulance services as we do all we can to support those involved.
"Searches of the lake are continuing as we seek to establish exactly what happened and if anyone else fell into the water.
"We understand how distressing this is for the families and the wider community.
"We would ask people to not speculate or share any video footage at this stage."