New BBC Dennis Nilsen Documentary Promises To Change The Way We See The Case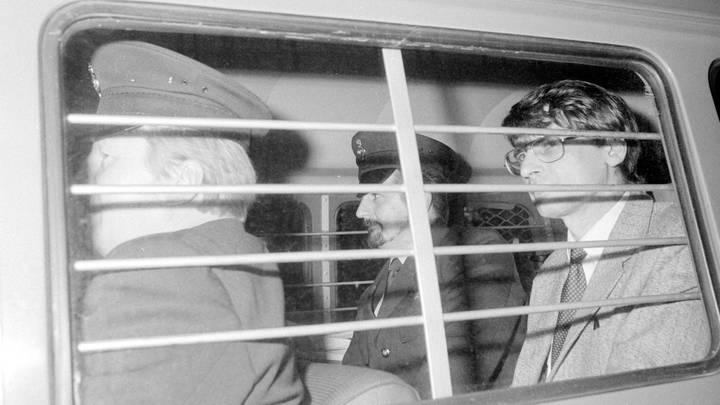 Nilsen, in case you're not already aware, is one of the UK's most prolific and notorious serial killers.
He murdered at least 15 men between 1978 and 1983, before he was sentenced to life in prison in 1983 after being found guilty on six counts of murder and two more of attempted murder.
Nilsen was known for luring men to his flat before murdering them, performing weird rituals with their bodies, and eventually getting rid of the evidence down the toilet.
Now, The Nilsen Files: A Very British Crime Story will re-open the book on Nilsen, who died in 2018, and this time it will tell the stories of the victims, so often forgotten among the clamour to understand what makes these evil people tick.
Filmmaker Michael Ogden will also assess how societal attitudes to homosexuality could have contributed to why the case still has so many unanswered questions that remain to the present day.
A BBC statement reads: "Focusing on the lives of the victims, [Ogden] will ask why, 40 years on, they remain just a footnote in this terrible case.
"Michael will explore not just who these boys and young men were, but also how attitudes at the time allowed their disappearance and murders to be overlooked."
In creating the documentary, Ogden talked to former police officers, some of whom expressed their regret that the case was closed early, with seven of Nilsen's victims still unidentified and families left without any closure.
The statement continues: "This series will upend everything we think we know about this case, exploring the homophobic attitudes that allowed Nilsen's crimes to go un-investigated for many years. And how attitudes suggested that there was little interest in missing young men, often dismissed simply as 'drifters'.
"Understanding the case anew, Michael will seek to show how these attitudes are as dangerous to young men's lives today as they were almost 40 years ago."
Nilsen's case was brought back into the public consciousness recently after David Tennant took on the role of the serial killer in ITV docu-drama Des.
The three-part series was shown from the killer's perspective - in part, at least - and was based on the true crime book Killing for Company, written by Brian Masters.
Des also starred Daniel Mays as Detective Chief Inspector Peter Jay, and biographer Brian Masters.
It's not clear when the BBC Two documentary will air, but it promises to turn the case upside down and change what we think we know about it.