Plumbing tycoon accused of telling 'racist joke' at British curry awards
A plumbing tycoon has been accused of making a 'racist joke' while on stage at the British Curry Awards.
Charlie Mullins OBE, founder of Pimlico Plumbers, was on stage at the awards ceremony as a guest presenter when he decided to make a joke about Indians and corner shops.
His words were met with criticism from NHS doctor and TV presenter Dr Ranj Singh, who went on social media and asked: "How is this ok?"
Invited to the awards ceremony as a guest, Dr Ranj could not believe the joke he heard being made on stage and called it out.
Taking to Twitter, he released a statement as he felt he was 'not the only person that felt uncomfortable tonight' and believes that 'things will never change' if nobody ever says anything.
He wrote: "I was honoured and privileged to be invited as a guest for the British Curry Awards tonight. Firstly, thank you to this brilliant organisation for doing their best to celebrate our Asian community.
"However, when the host is white, the judging panel is entirely white, the performers on stage are over 90% white, are we really representing our community fairly?
"And to top it off we have a racist joke on stage, and are auctioning off a piece by Winston Churchill whose relationship with India (and Bengali people specifically) is problematic?
"We are better than this. We are a magnificent people. We have done so much and still have so much to offer. Let's do better together."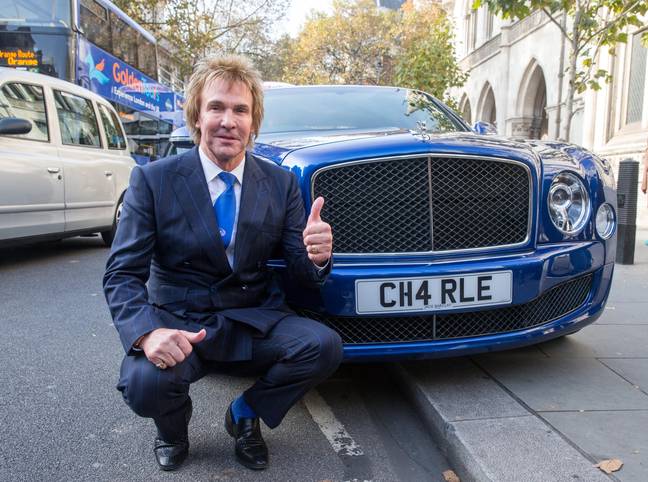 Dr Ranj made it clear he believes he 'cannot stay silent' and invited the British Curry Awards to 'talk about this'.
He said he knows the organisation has 'good intentions and are doing your best', praising them for having 'raised so much for charity' over the years, but inviting them to discuss how they can improve.
The joke in question went as follows: "How come India don't have a team in the World Cup? Because every time they get a corner they want to open up a shop."
One person said it was 'p**s poor on several levels' while another said the attempt at humour from Mullins 'sounds like some really terrible 1970s racist joke'.
Yet more called it 'absolutely appalling' while some asked who thought it was a good idea in the first place.
Someone else said it was 'so disappointing' to learnt that a 'racist joke' had been told at the awards and lamented that it 'devalues' what ought to be a celebration.
In response to the backlash, Charlie Mullins told LADbible: "I was really honoured to be a guest at the British Curry Awards, and had a wonderful evening with a bunch of like-minded hard-working entrepreneurs doing good work for charity.
"I didn't mean to cause offence with anything I said and if I did I very much regret that. I had a great time, and I know we raised loads of money for some very good causes."