Toyboy, 37, speaks out for first time after splitting with 83-year-old wife
A 37-year-old who hit headlines for marrying an 83-year-old woman has spoken out following the couple's breakup.
Iris Jones and Mohamed Ahmed Ibriham have had a tumultuous ride since meeting online in a Facebook group in 2019.
The pensioner and her younger lover went on to get married and shocked the nation with details of their raunchy love life on ITV's This Morning - including admitting they'd had to enforce a sex ban after Iris ended up taking one too many trips to A&E.
Unfortunately, Iris revealed the pair have called it quits and Mohamed has since taken to social media in response to the break-up.
Opening up about her relationship to Mohamed ending, Iris told Closer she 'adored everything about' the 37-year-old but 'it became hard work'.
She continued: "We used to have a great sex life but then, rather than making love, we ended up arguing all the time about anything and everything.
"I can't be doing with that. I'm not a lovesick teenager. I'm 83."
Mohamed taking her tempura battered prawns when he left was the cherry on the cake for Iris, who admitted she's 'not missing Mohamed at all', even telling the Mail Online she's not only 'better off without him' but 'regrets meeting him' in the first place.
But how does the 37-year-old toyboy feel about the breakup?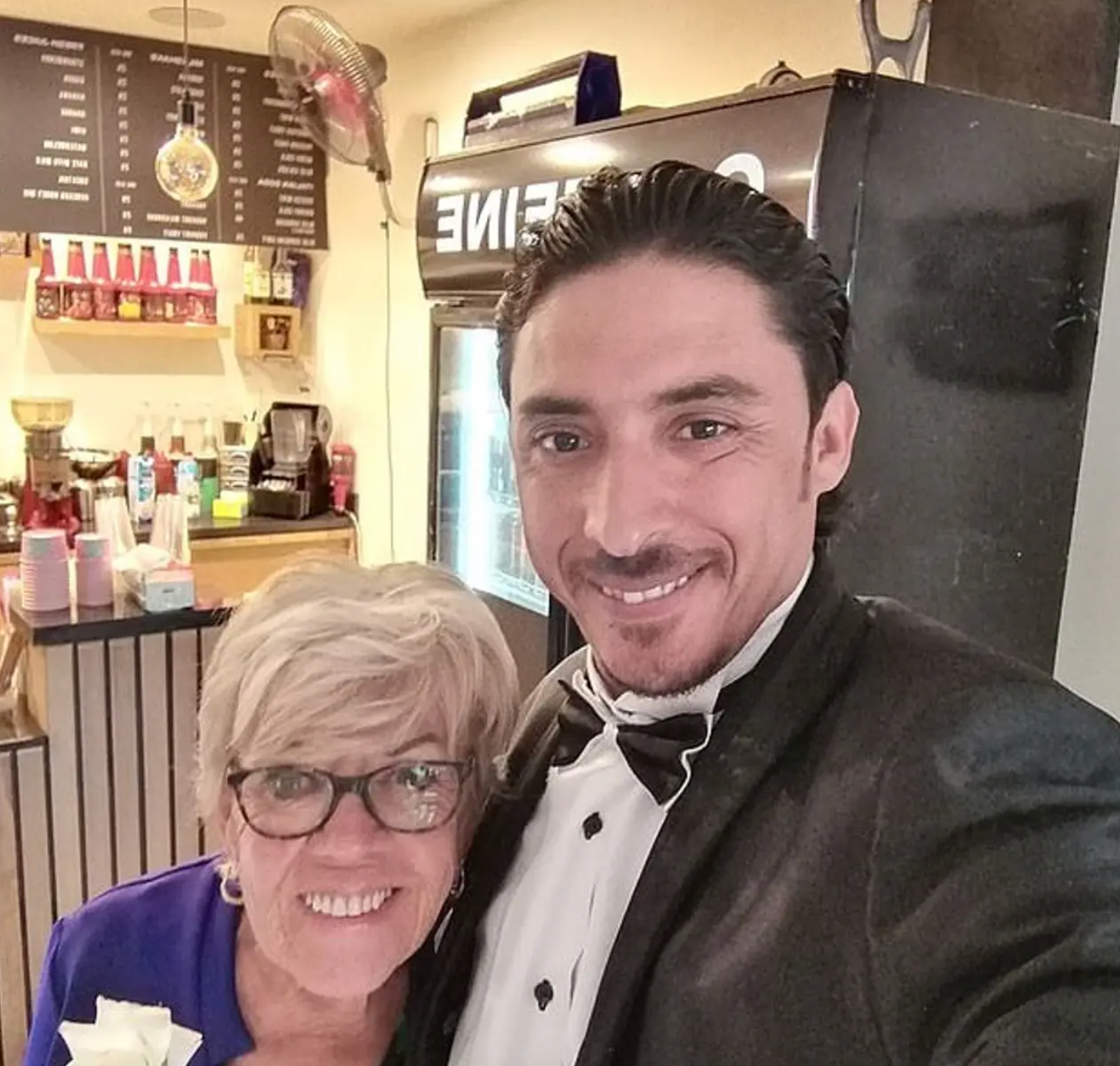 Iris and Mohamed married in 2020. Credit: Facebook/ Iris Jones
Well, it appears he's trying to take it in his stride just as much as Iris is, but with a little help from our friend Gloria Gaynor.
Taking to his Facebook page, Mohamed shared a photograph of himself alongside lyrics from Gaynor's iconic song 'I Will Survive'.
The caption on his photo read: "At first I was afraid, I was petrified. Kept thinking I could never live without you by my side.
"But then I spent so many nights thinking how you did me wrong. And I grew strong. And I learned how to get along."
While Mohamed leans on Gloria Gaynor to help him through the breakdown of his relationship, Iris is focusing on a new man in her life.
Iris moved in Mr Tibbs soon after Mohamed packed his bags and left her house.
Reflecting on her new cat, Iris says: "He never complains, is very quiet and beautiful to look at - I adore him.
"And he's very happy here and doesn't create a mess."