Ukraine And Russia Agree On 'Safe Corridors' To Evacuate Civilians
Ukraine says it has reached an agreement with Russia to create safe corridors to evacuate civilians and deliver aid.
The announcement comes after peace talks between Ukrainian and Russian officials.
A Ukrainian official said the agreement involved a possible temporary ceasefire during the evacuations.
Ukrainian officials have said the talks did not end up with them getting what they wanted - a complete ceasefire and for Russia to withdraw - but that this was a positive step.
Meanwhile, Russian officials confirmed that both sides had agreed to to support humanitarian corridors and to the possibility of a ceasefire around those areas, Sky News reports.
Following the talks Mykhailo Podolyak, an adviser to Ukrainian President Volodymyr Zelenskyy, tweeted: "The second round of negotiations is over.
"Unfortunately, the results Ukraine needs are not yet achieved. There is a solution only for the organisation of humanitarian corridors."
According to the BBC, Podolyak said the two countries hadn't 'achieved the results we were hoping for', but went on to say they had reached an agreement on 'jointly securing humanitarian corridors to evacuate peaceful civilians, and also on supplying medicine and food to the places of the most fierce fighting'.
He went on to say that there was 'a possibility of a temporary ceasefire for the evacuation period in certain sectors'.
He said: "The only thing I can say is that we discussed the humanitarian aspect in details, because quite a lot of cities are now surrounded."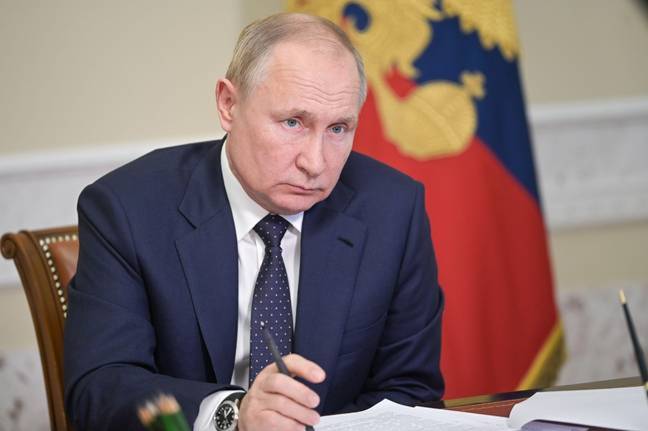 Russian presidential aide and former culture minister Vladimir Medinsky told Rossiya 24: "The main issue that we resolved today is the issue of saving people, civilians who found themselves in the zone of military clashes."
He went on to say the two have agreed on the corridors 'for the exit of the civilian population [and] on the possible temporary cessation of hostilities in the sector of the humanitarian corridor for the period of the exit of the civilian population'.
He added: "I think this is significant progress."
Officials have agreed to hold another round of talks soon, with Podolyak saying they would be held in 'the nearest future'.
If you would like to donate to the Red Cross Emergency Appeal, which will help provide food, medicines and basic medical supplies, shelter and water to those in Ukraine, click here for more information.