Couple kicked off flight after passengers complained about their body odour
Whether it's listening to your music out loud, bringing nuts on a plane, or allowing your kid to kick the back of someone's chair for the entire journey, we all know there's certain things you just shouldn't do whilst flying.
When there's hundreds of people sharing the same space for hours on end, it's common courtesy to be on your best behaviour and not act like you would at home.
While there are certain safety reasons that cause people to be removed from planes, such as smoking in the toilets or having one too many drinks, it's rare that someone would be made to leave a flight for causing a literal stink.
One embarrassed couple and their 19-month-old daughter shared their 'unbearable humiliation' after being removed from a flight due to other passengers taking offence to their body odour.
In 2019, Yehuda Yosef Adler, Jennie Adler and their then-19-month-old daughter were on a plane about to head back to Detroit from Miami International Airport when they were escorted from the aircraft 'all of a sudden'.
According to Yehuda, a gate agent approached them and said: "Sir, there's an emergency and you must deplane."
Once the family were back in the airport, staff then informed them that they'd had to disembark from the cabin due to complaints about their alleged bad body odour.
Speaking to WPLG Local 10 News at the time, Yehuda said: "There's no body odour that we have. There's nothing wrong with us."
The couple even went to extra lengths to prove their point, even stopping random people in the airport to confirm whether they smelled bad or not.
The other travellers said that they did not.
The couple, who are Orthodox Jewish, believe they have been victims of religious and racial discrimination and due to this, they went on to file a lawsuit against American Airlines.
The couple requested to get back on the flight but were refused and even told that their luggage, including their young child's car seat and pram, were to be left on the plane.
At the time, American Airlines issued the following statement: "Mr Adler and his wife were removed from the flight when several passengers complained about their body odour.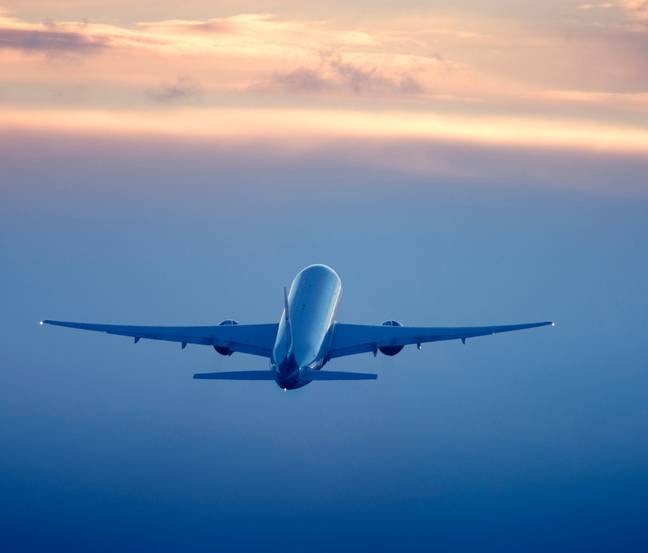 "They have been booked into a hotel for the night and given meal vouchers. They have been rebooked on a flight Thursday."
A video clip recorded at the time shows Yehuda saying: "There's a religious reason for some reason that they're kicking me off the plane. We don't have odour, okay? Nobody here has odour."
American Airlines refused these claims, insisting that "none of the decisions made by our team in handling this sensitive situation were based on the Adlers' religion."
The legal action Yehuda and his wife had taken doesn't seem to have progressed since 2020.