A virologist has a disgusting warning for people with old pillows (all of us).
As if the heatwave hasn't already made us dread going to sleep in our room turned sauna, one virologist has us ready to chuck out our pillows.
Dr. Lindsay Broadbent took to Twitter to explain just how 'gross' your pillow really is and, if you're afraid of germs, be warned.
Dr. Lindsay thought it would be fun to remind her followers of a little-known virology fact, writing: "Ohh. I love grossing people out telling them that if their pillow is >2 years old 10% of the weight is house dust mites and their poo!"
Pure nightmare fuel - literally.
Of course, people were quick to comment on the awful stat, with one saying that they can't 'unsee' this now. Neither can we, where are the bin bags?
Another was a little confused, saying: "I am probably going to regret asking this but.......why is there poo on the pillow?"
But, before their question could be answered, they realised: "Oh actually never mind, it is the poo of the house dust mite and not the person who owns the pillow, isn't it? Was wondering what on earth other people are doing with their pillows!"
To be fair, both are very, very gross and Dr. Lindsay wasn't the only professional weighing in on the issue.
TikToker Dr. Karan Raj similarly urged his followers: "You need to change your pillow at least every two years."
And get ready for some more disturbing pillow facts because, as Dr. Karan says: "The average person sheds 4kg of skin each year, most of that ends up on your bed or pillow."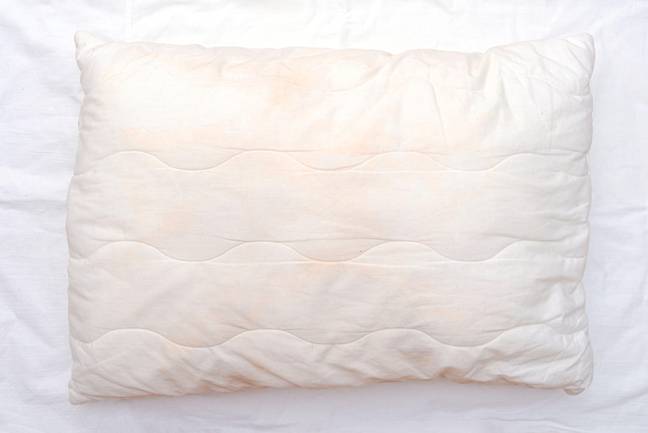 And this, Dr. Karan explains, is a 'feast for microscopic dust mights' who have about '20 dumps a day'.
If you multiply these numbers by the 'hundreds of mites' living on your pillow and imagine how much mite poop that is - it's a lot.
That's not the only gross fact though, because you know those random discoloured patches you get on your pillow? That's sweat and oil from your body that can 'breed mould and bacteria'.
And last but by no means least, if you can fold your pillow in half and it doesn't bounce back, according to Dr. Karan, 'that pillow is dead' and will offer you virtually no neck support.
So, we're off to change our pillows - sweat dreams everyone.