Gambling addict who would spend entire monthly wage in 48 hours explains how he hid habit for years
Three years ago, Adam Wood came home to find debt collectors at his door and his mum and dad wondering what was going on.
That's the last time the optician lab technician put a bet on - and the start of his road to recovery with a gambling addiction.
Adam started gambling when he was 16, putting a fiver on the football with his dad at the weekend and seeing how it panned out.
But things changed for Adam when he was 18 and he went to the horse racing for a friend's birthday, and ahead of his visit - like many people - he did his research on which horses were likely to win.
On the big day, he kept his bets small, never stumping up more than £10 at a time, and by the end of the races he'd won around £450.
Adam had done his homework in the run up to his day at the races and ended up 'really enjoying' the sport.
Having won so much money he thought he'd keep going, setting up an online account to keep betting on horse races while the weekend bets on the football fell by the wayside.
At first, Adam's bets were going 'really well' - but were increasing in number. He was on a winning streak and making good amounts of money each day, sometimes more than he would earn in his job in a month.
His betting behaviour escalated again, however, upping the stakes to £20 and £30 stakes - betting more to win more. Adam was suddenly gambling with money he wasn't comfortable losing, but because 'things were going so well', he thought the streak wasn't going to end.
Of course, his run of good luck did stop and Adam started dipping into his savings to fund his gambling.
Before he knew it, he was out of money and funnelling whatever he earned from his job into his bets.
"All of it went into gambling," he told LADbible. "I was at work five days a week and I couldn't afford my train ticket any more. I couldn't afford food when I was at work. Mates wanted me to come out with them on weekends, but I couldn't afford that.
"My life had taken a complete 180; I'd gone from being in this really nice position to suddenly desperate.
"I knew gambling was the cause of all this but there was a part of me that so desperately wanted to do it again because I'd lost so much and surely there was a winner coming."
He wished he'd 'stopped there and then' and accepted that his money was gone with no way of getting it back, but instead he found himself trapped in a vicious cycle and chasing losses for almost four years.
Adam explained that 'nine times out of 10' the money from his monthly paycheque would be gone within the next 24 to 48 hours - about £1,200 all gambled away.
And when the money ran out, he turned to payday loans to fund his addiction.
By the time he placed his final bet, he had '15 or 16 loans' as well as two maxed out credit cards and an overdrawn bank account.
"I was desperate and greedy, never once did it work in my favour," he recalls. "This went on for three and a half, four years that cycle, constantly every single month payday would come round, I'd be skint again, I'd apply for another loan, get accepted and that money would go into gambling.
"Repeat, and repeat, and repeat. It eventually got to a point where I couldn't apply for any more loans because my credit history was in the mud.
"When I applied for these loans I set the repayment date as my payday, but I never paid any of them off because I would wake up at a stupid o'clock in the morning and put all my money into my betting account."
"There were times I overslept and noticed that my repayments had started coming out and that annoyed me because I could have put that money into gambling."
Eventually, it all came to an end on 21 March, 2020, when his parents found out about his gambling problems and how serious things had become.
Adam says: "I came home and there were debt collectors at my door, and my mum and dad were there.
"I didn't really know what to say or how to react," he said. "I had to come clean about what happened."
Adam hasn't put a bet on since that day paid tribute to everything his family have done to help keep him on the straight and narrow, saying his mum is his 'rock' and his dad has been 'brilliant'.
"To see (my mum) break down in front of me over something I've done and all the damage I've caused is something I'll never forget." Adam explains.
"That's the one thing I'm really not proud of, seeing the position I put her in. She then turned round when I came clean about it all, helped me start paying my debts off, kept me on the straight and narrow when I was having bad days.
"This is a woman that doesn't really know what gambling is, doesn't understand it, doesn't really know what addiction is. It's more powerful than you can ever imagine."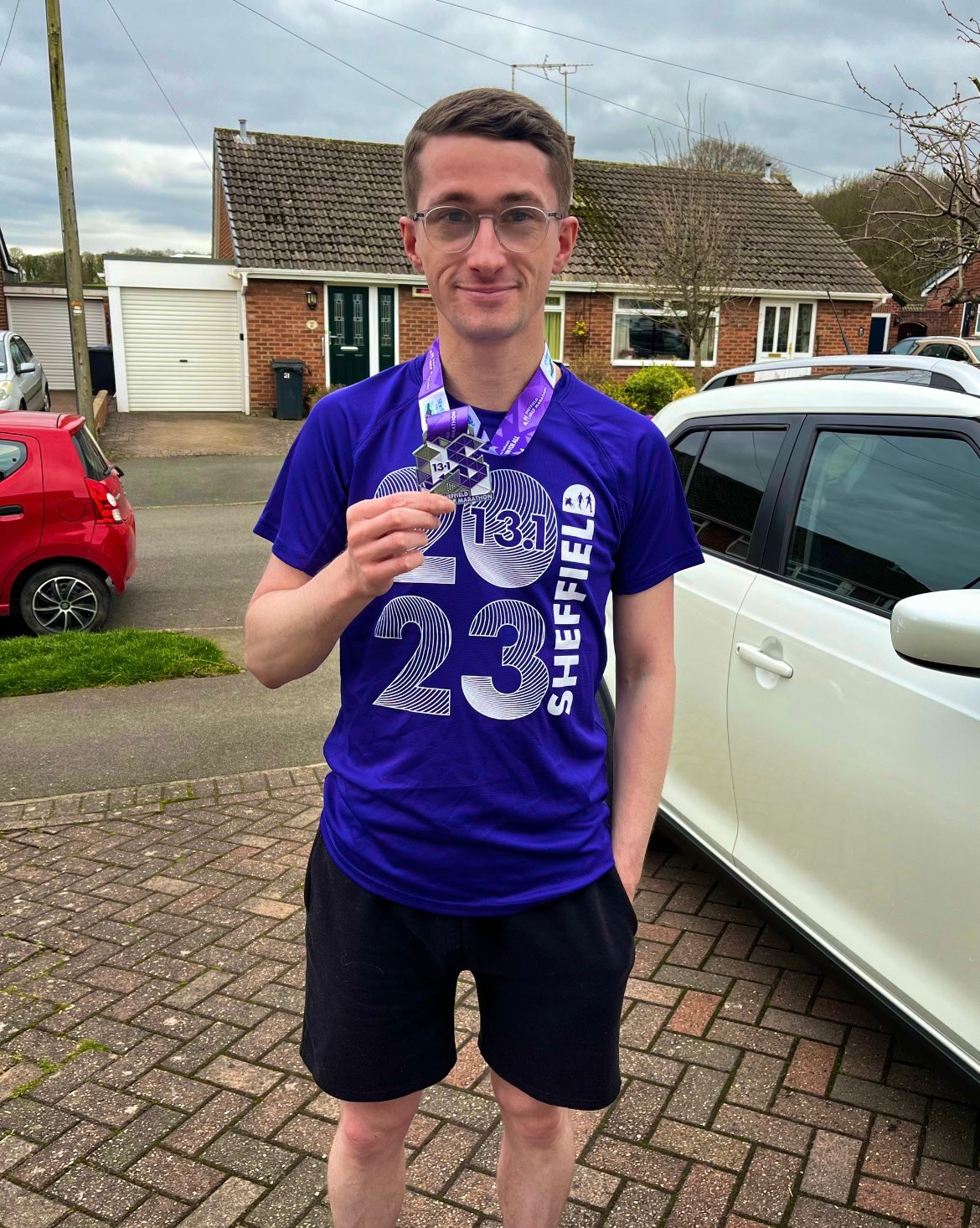 One of the things he did 'to fill that void of time' was get into running after he was picked to 'run five, donate five, nominate five', which he credits with saving him from a relapse.
He also got into social media, setting up 'The Fun Stopped - I Didn't', a page charting his progress and raising awareness of problem gambling.
It was a shock for his friends and family to get the full picture, but since setting it up he's had people reaching out from all over the place looking for help with their own recovery.
He says: "I have lost friends along the way but I still have a really good group who maybe don't understand about gambling addiction, bearing in mind this is something that's gone on for three or four years and I kept it under lock and key they'd have been well within their rights to not understand and not care but it's giving me confidence and motivation to keep going."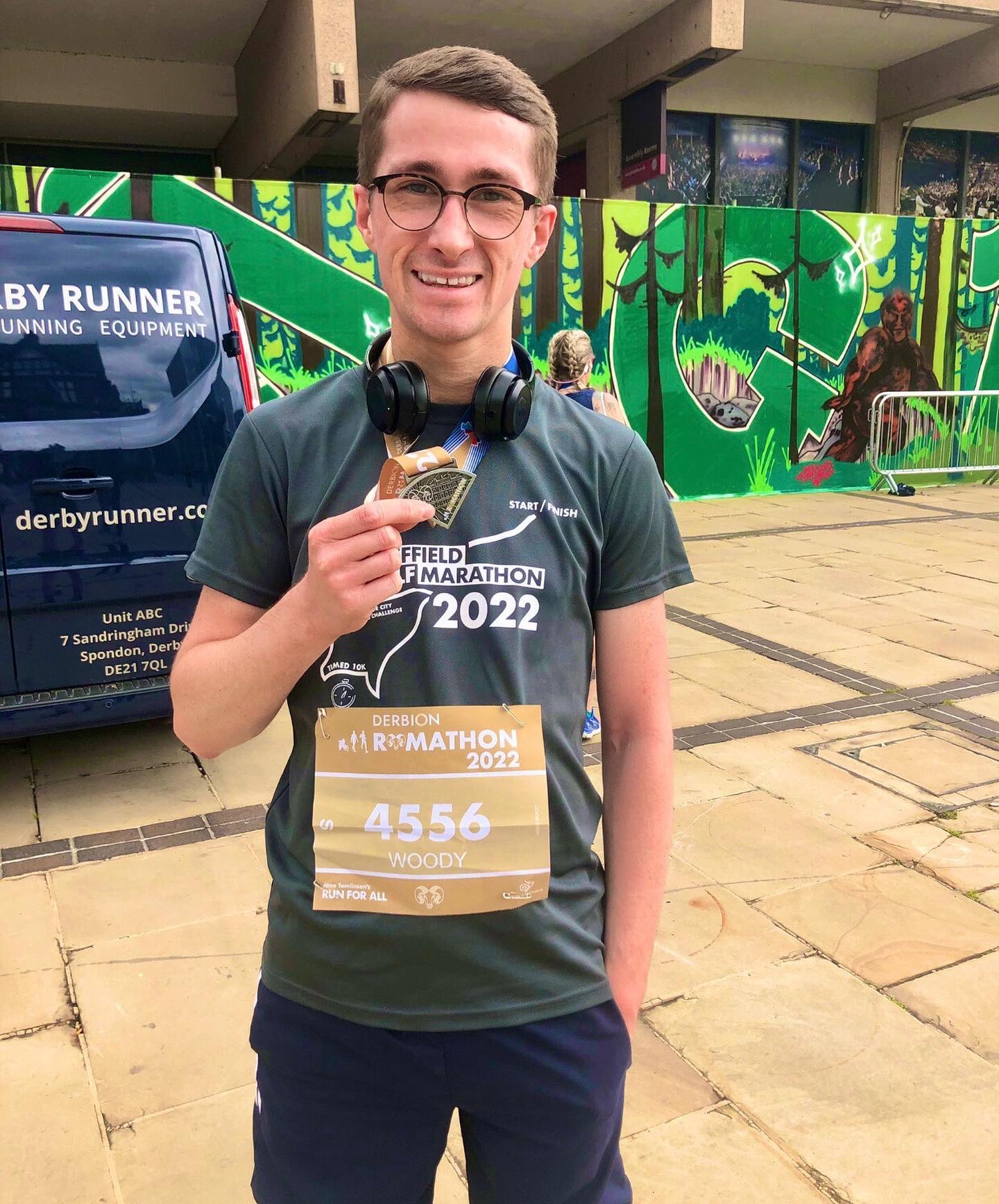 When it comes to helping others who've been in his situation, Adam has sometimes met them in person, other times he's been on a call with them for hours to try and keep them from placing a bet, though he's also seen people go a year without a bet before relapsing.
He explains: "I say, 'If you're struggling reach out', and then they do reach out. To be in a position where a particular lad really wants to place a bet and I'm on the other end of a phone trying to talk him out of it.
"I've been there so many times. People would message on Twitter or Instagram and I'd give them my mobile number.
"There's been times I've sat with them for two, two and a half hours on a call with someone. If I can get to the end of that phone call and in a week they message me and say they haven't gambled since, you can't put a price on that."
It's now been over three years since his last bet and Adam's work has also led to him heading back to school to raise awareness of problem gambling in the hopes that it'll help younger generations spot the signs.
Adam also has some advice for the modern gambling industry - and the effects on younger people.
He said: "There's so many changes, you always notice at the end these adverts have their Ts and Cs and 18+ gamble responsibly, 'when the fun stops, stop' - it's always sped up, always really fast.
"As long as they've done their bit and got it in, ticked their boxes so if people get into issues like myself they can turn around and say 'we did warn you'.
"When you've got sport surrounded by gambling adverts and see mascots walking out with players, clearly not even 10 years old yet and they've got a bookies plastered all over their shirt I'm very much of the opinion that it shouldn't be happening.
"It's wrong on so many levels and setting people up for disaster."
There is change coming in that department as Premier League clubs have agreed that from the 2026/27 season onward gambling sponsorships will no longer be on the front of shirts.
At present, there are eight clubs in the Premier League with a betting company sponsor on the front of their shirt that will need to change, but the sponsors will still be allowed on shirt sleeves and advertising hoardings.
Adam said he also found loot boxes in video games to be 'really scary' and argues it's still gambling - introducing children to it.
What gives him hope is the number of people fighting to get the laws changed to protect people and the bonds people have formed because of it.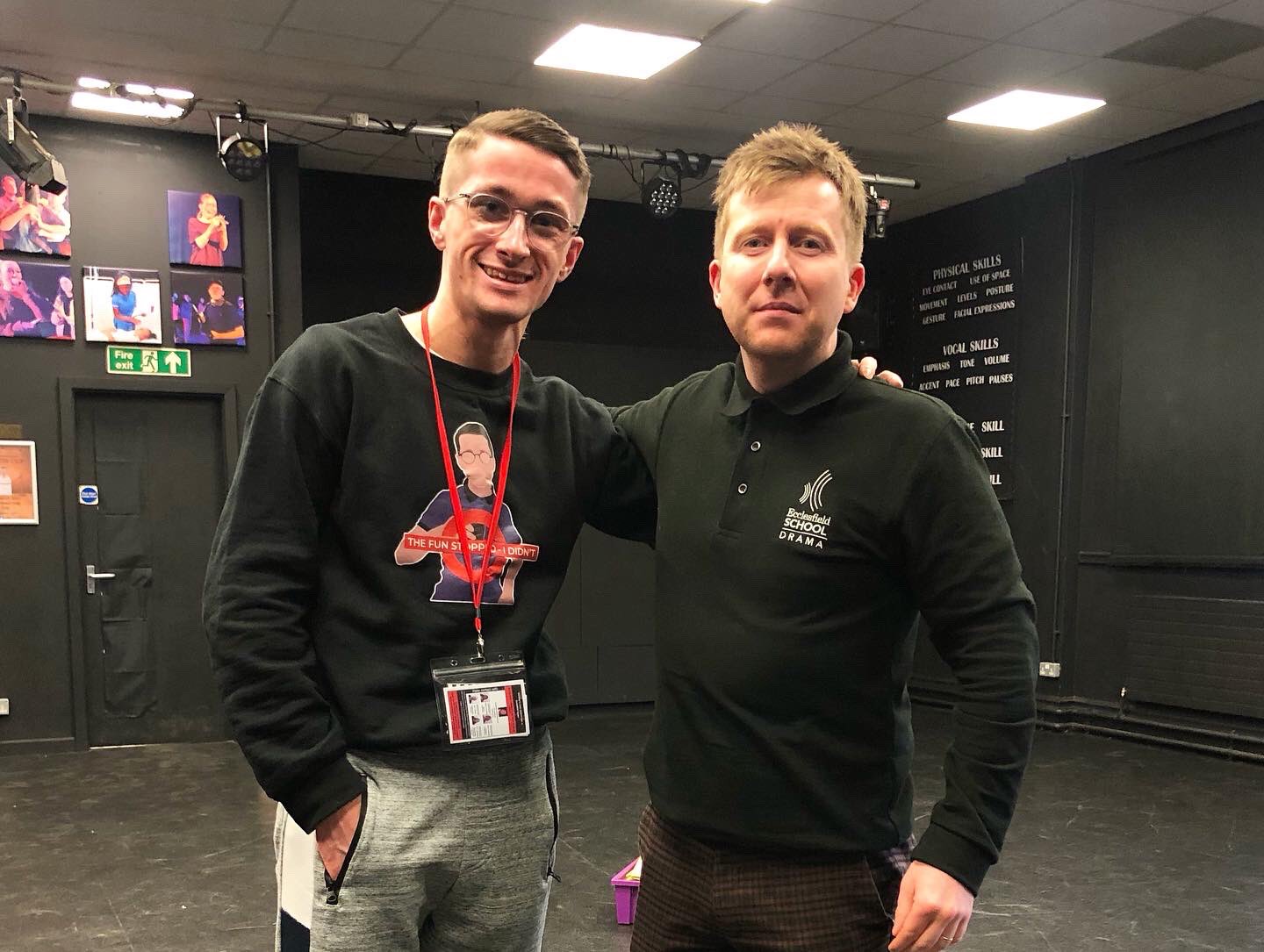 He spoke out in support of groups like Gambling with Lives, which are trying to raise awareness of the suicides caused by gambling addiction and reform the UK's gambling laws.
According to them, there are 1.4 million gambling addicts in the UK, and every year up to 500 people in England take their own life because of it.
They want dangerous products to be made safer with mechanisms such as stake limits, and for stringent affordability checks to be carried out to ensure people aren't betting more than they can pay.
The group also wants an end to gambling advertising and sponsorships, and Adam also mentioned campaign group The Big Step which are trying to do this in football specifically as they walk the distances between stadiums.
The UK government recently published a white paper setting out changes it wants to see in gambling regulation.
In response the Betting & Gaming Council said they 'welcome measures' which would 'tackle gambling related harm'.
They said 'our biggest members committed £110m between 2019 and 2024' into research, education and training towards achieving this aim.
GambleAware wants to break the stigma around speaking about gambling harms and offers free advice, tools and support for anyone who is worried about their gambling.
Search GambleAware to find out more and let's open up about gambling.