The 'inhumane' conditions of a forgotten prison in Eastern Europe have been highlighted in a new documentary - and while you might not feel you could survive a day, some of the inmates have been locked within its four walls for decades.
With one of the highest incarceration rates in Europe, many of Moldova's 'lifers' - prisoners with life sentences - are sent to this former Soviet facility.
As explored by host Raphael Rowe in the latest season of his Netflix docu-series Inside the World's Toughest Prisons, the interior of the building looks like it hasn't been updated since well before the end of this era.
But perhaps most shocking of all is the treatment of prisoners who choose to live outside of gang rules.
He soon finds out they had chosen not to join a gang inside and instead educate themselves and try their best to build in a home in their tiny cell.
But because the guards can't guarantee their protection, the small group of people who live this way are made to stay locked up for 22 hours a day.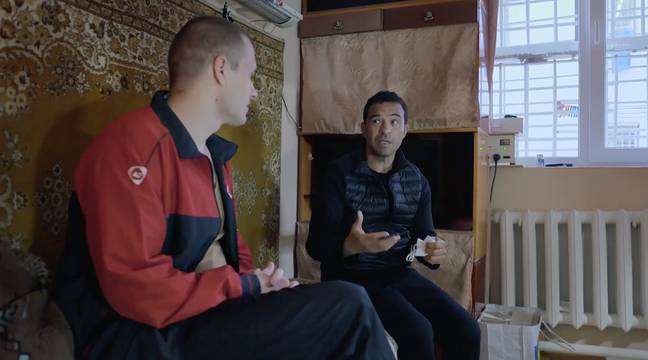 When they finally do get to spend a brief time in the afternoon outside, their only solace is a crumbling old corridor which they pace up and down until their two hours are up.
Raphael joins them on their daily exercise, explaining to the camera: "I've counted... we can do 32 steps, that's what I'm doing every time I walk up and down here.
"So when you next walk out of your front door, take 32 steps and that's what these guys have been doing for years and years and years."
Unfortunately their group is outnumbered, as gang members who have huge control and influence on the institute are able to play sports such as football for their daily exercise.
"To deprive you of seeing the sky and touching the grass, that is cruel and inhumane," says Raphael after discovering another of the detainees had been at Rezina for 27 years.
The documentary also explores how Moldova's judicial system comes down hard on offenders, with many of the inmates committing crimes that would get far more lenient sentences had they occurred elsewhere.
Maxim, who has been at Rezina for 16 years so far, took part in an armed robbery in which a police officer was shot dead.
Although he claims to have not fired the gun, he was convicted of murder and sentenced to life in prison.
As explored in the episode, while some might find the conditions far too harsh for the crimes committed, families of the victims may feel it is fitting punishment.
In addition to Rezina, a number of other high-security penitentiaries from across the globe are examined in the latest season of Inside the World's Toughest Prisons, which you can watch on Netflix now.