Jake Paul confesses to Piers Morgan if we'll ever see him fight his brother
Jake Paul has discussed the prospect of stepping in the ring against his brother.
The former YouTuber is set to go head to head with Tommy Fury this weekend, as the pair look to settle their long-running feud in Saudi Arabia:
But with both he and Logan moving into the world of boxing over recent years, Logan having taken on KSI twice and then Floyd Mayweather Jr. more recently, the question has been asked whether they will both go at it against each other one day.
Speaking to Piers Morgan ahead of this weekend's bout, the 26-year-old broached the subject.
When asked whether it was a realistic possibility, Jake said never say never.
But if it were to ever happen, it won't surprise you to learn that he's super-confident that he'd win.
"I don't know, it depends what day you ask me," Jake told the host. I don't know if it'll ever happen… we could fantasise about it but who knows.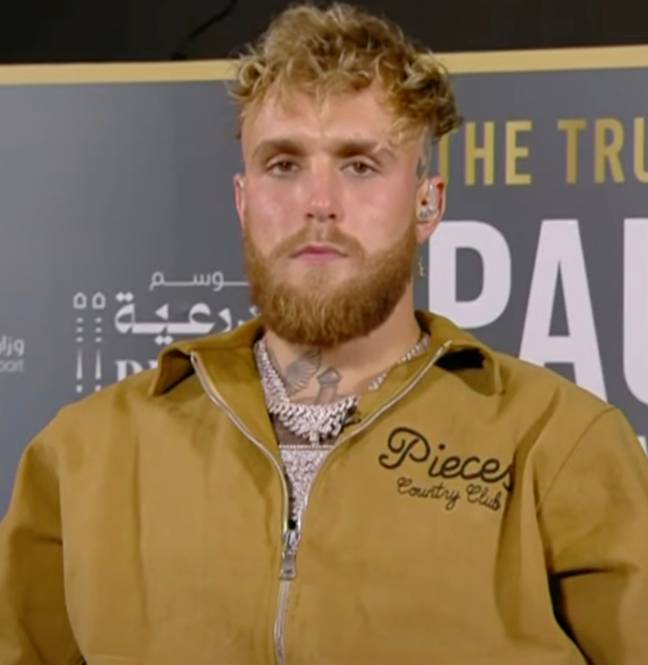 "It could be really interesting. I would win. I would win, and that's the tough part is, if he's ok with being the older brother that loses… I just don't know if he's doing to be okay with that."
Elsewhere in the interview, Jake told Piers that he had no doubt whatsoever regarding who will be victorious between him and Tommy.
He said: "I'm confident in my preparation. Anything can happen in a boxing match but you work to make those things not happen and he just doesn't have the power, the capabilities to do anything to be able to defeat me and that's why I'm willing to put my money where my mouth is because talk is cheap and that's why I'm putting it all on the line on Sunday night.
"You're going to see me knock this guy out."
Speaking at their press conference, he attempted to call Fury's bluff, hinting that he was over-confident going into the fight.
And the 26-year-old offered to give his opponent's purse a huge boost.
"I think we make a deal then, since you're so confident," Paul said during the presser.
"I think we make a deal. If you win, I'll pay you double what I'm paying you already. But if I win, I take everything that I'm paying you. Deal or no deal, seeing as you're so confident?"
The camera then cuts to Fury, who is smiling as he takes a sip of his water.
But after spotting Paul standing up, then former Love Island contestant jumps to his feet, asking what his adversary is going to do.
The pair then 'square up' to one another, surrounded by security and guards, of course, before 'Big John' Fury jumps in and agrees to the bet.
"You've got a deal," he shouts from behind his son. "All or nothing. You've heard it."
Jake Paul vs Tommy Fury – billed as 'The Truth – is available to buy on BT Sport Box Office in the UK.