John Wayne Gacy's Lawyer Reveals The 'Scariest Night Of His Life'
The defence lawyer for serial killer John Wayne Gacy has revealed the scariest night of his life after receiving a shocking confession.
The three-part documentary is the second instalment in Netflix's true crime series, following on from The Ted Bundy Tapes.
Available to stream from today, 20 April, the series delves into 60 hours of unearthed audio between Gacy and his defence team, providing fresh perspective on the narcissistic mindset of the man responsible for murdering at least 33 young men between 1972 and 1976.
Between these audio files are interviews with officers, lawyers and people who crossed paths with Gacy, examining how he operated for so long with impunity.
One of those is Amirante, who was called upon by Gacy to help find out why he was being tailed by Des Plaines police – not realising at the time that they had a good reason to be.
Authorities were tracking him in relation to a 15-year-old boy named Robert Piest, who went missing after speaking with Gacy about a potential job for his construction company.
Amirante initially told officers they had 'the wrong guy', explaining that Gacy painted himself to be an upstanding member of his Chicago community.
He even regularly performed at children's hospitals and charity events as his alter egos 'Pogo the Clown' or 'Patches the Clown', which later led to his sinister nickname of the 'Killer Clown'.
As detectives uncovered mounting evidence linking Gacy to Piest's disappearance, Amirante's opinion of his client changed.
In the documentary, he details how Gacy rang to arrange a get-together with him and fellow attorney Leroy Stevens, claiming he had something new to tell them.
"He came and told me the same old story, vehemently denying anything to do with this kid," explains Amirante. "I didn't believe him anymore. I really did not believe him."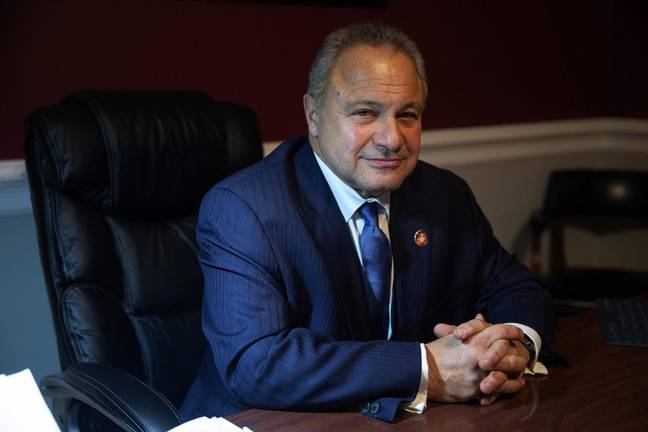 When Amirante ramped up the pressure, telling him to 'stop lying', Gacy became sheepish and requested some alcohol, which he 'chugged down'.
Amirante continued: "He looks at the picture of Robbie Piest, he goes, 'This boy is dead.' Just like that.
"My heart started pounding. I'm like, 'What? What am I getting into here?'...
"And Leroy and I are just sitting here watching him, and he goes, 'I've been a judge, jury and executioner of many, many people. Now I want to be my own judge, jury and executioner. I want to tell you everything that happened.'"
Amirante went on to explain how he 'aged many, many years that night', adding: "It was one of the scariest nights of my life.
"My heart was pounding out of my chest the rest of the night, smoking one cigarette after another one."
After the shock confession, he said Gacy then fell asleep, and when he woke up he fled before Amirante and Stevens could do anything.
Tune into the Netflix documentary to find out what happened after this moment, and to learn more about the disturbing psyche of one of the most notorious serial killers in US history.