A tattoo fan has shared unrecognisable throwback pictures of how he looked before he had ink covering 95 percent of his body.
Tristan Weigelt has spent around £40,000 ($54,000) and endured 260 hours of work - making him look like a completely different fella.
Although the vast majority of his body is covered in art, Tristan - a tattoo apprentice - only began getting his face worked on two years ago.
The only tattoo-free sites on the 25-year-old's body are his palms, genitals, ears and the bottom of his feet.
Speaking to the Daily Star, he said: "It's kind of weird looking at myself without all the tattoos.
"But funnily enough I still feel exactly the same as before on the inside."
Tristan, who is originally from the US but lives in Copenhagen where he works as a tattoo apprentice, went on to speak about how people react in the street.
"A lot of people stare and are pretty fascinated," he said, adding: "My friends now say that it's almost like walking around with a celebrity."
Speaking about the area that hurt the most to get tattooed, he went on: "My face and the back of my head were without doubt the most painful experience, both during and after.
"It was six full day sessions taking between five and six hours and the pain was probably an eight out of 10. It's like being scraped with a metal brush."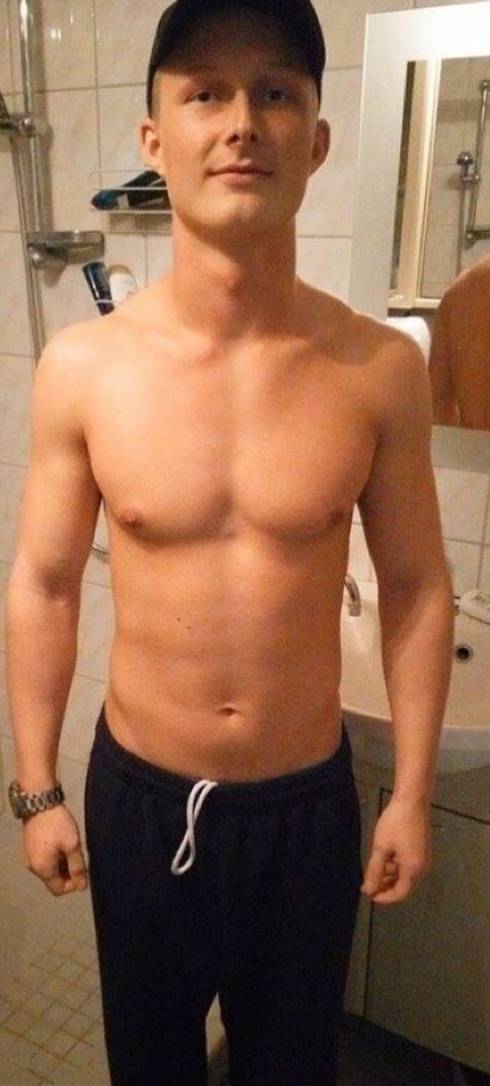 When it comes to any advice he's got for others thinking about getting inked, he said: "To anyone out there considering a tattoo, get the tattoo you like.
"Get what you love and what makes sense to you. I see so many people worried about a certain tattoo fitting them or it not being their style. If you like it - then get it.
"Nobody would've told me my tattoos would have fit me if I asked somebody five years ago. But now, nobody can imagine me without them."
Posting a comparison picture on Instagram, Tristan wrote: "Got my first tattoo in 2016 when i was 20… and from there its pretty much been history. A long journey of pain and healing.
"I knew pretty quickly that I wanted to get my whole body done. Neck/face/hands was not planned. But i thought: 'why not' I've come this far… so i might as well continue.
"The plan is to close the rest of the face asap. Which will probably be in February 2022."