Fans praise 'immortal' Keanu Reeves after watching his first ever line on TV
Keanu Reeves has aged like a fine wine, and nothing proves it quite like watching the first-ever line he delivered on TV.
The actor has racked up a wealth of credits through his long-running career, which has seen him star in the likes of Bill & Ted's Excellent Adventures, The Matrix and John Wick.
On top of all of that, Reeves has well and truly established himself as a Good Guy - someone fans are delighted to see in a film cast or in the lineup of a chat show - and he's apparently done it all without aging a single day.
Reeves is now just one year away from the big 6-0, and it's been nearly 40 years since his first credited role, which he landed in 1984.
He spoke on TV for the first time in the series Hangin' In, which, like an '80s version of Sex Education, told the story of teenage counselors dealing with a myriad of problems affecting young people at a youth drop-in center.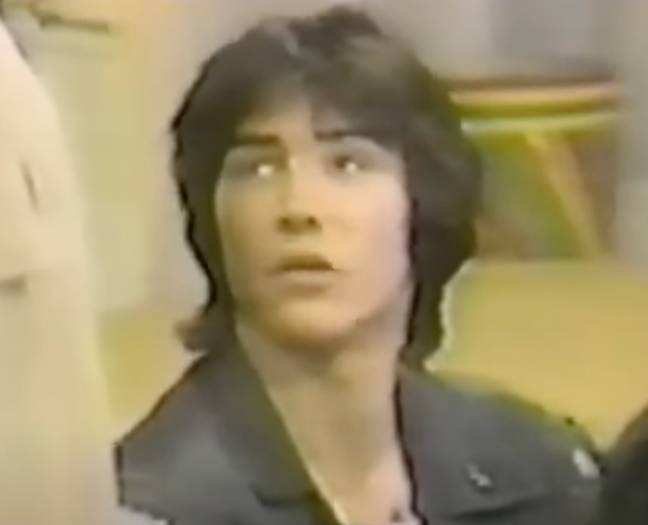 Footage of Reeves' appearance has recently resurfaced online, and if it weren't for the camera quality, you could almost convince yourself that he filmed it only yesterday.
In the clip, Reeves plays part of a group of teens ready to eat the house and home of character Maggie after they're welcomed inside.
Reeves isn't necessarily the star of the scene, but his lines made it to TV as his character asks Maggie where they can find some towels, and jokes about eating all the cake they have to offer.
And nostalgic fans can't get over the actor's appearance in the scene, with many struggling to get over the fact that he looks basically the same today.
"He still looks nearly [now] the same after decades. No wonder they call him immortal," one person wrote after watching the clip.
Another gushed: "He was so good looking!! I mean WOW … he still is. (That is why I've had a crush on him since 1987 lol)."
Though his first performance is still beloved by fans, it's safe to say that Reeves has come a long way since then.
After Hanging' In, Reeves earned credits in a number of other TV series and TV movies before landing a role in the 1986 film, Youngblood, alongside the likes of Patrick Swayze and Rob Lowe.
Most recently, Reeves appeared in the fourth instalment of his John Wick franchise as well as landing a role in the Cyberpunk 2077 video game.