Guy Who Sold Logan Paul Fake Box Of Pokémon Cards Has Given Back $3.5 Million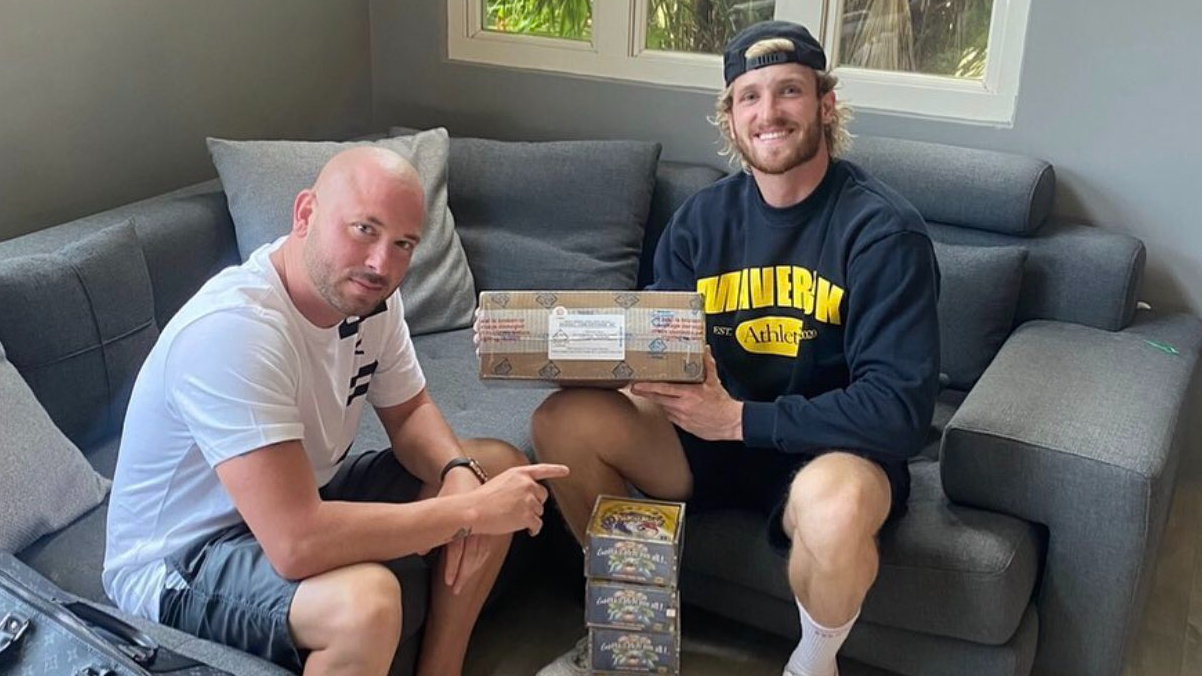 Whether you're a Pokémon fan, or a Logan Paul stan, you will have heard that the YouTuber purchased what he thought was the only-known sealed box of first-edition Pokémon cards back in December.
Nevertheless, it has been revealed that the guy who sold Paul his collectibles will now give back the $3.5 mill (£2.5m). What a nice lad.
Bolillo Lajan San took to Instagram stories to say: "Upon opening the first edition @bbcexchange authenticated Pokémon case, we noticed that the boxes inside looked off and;
"Sadly the case was FAKE.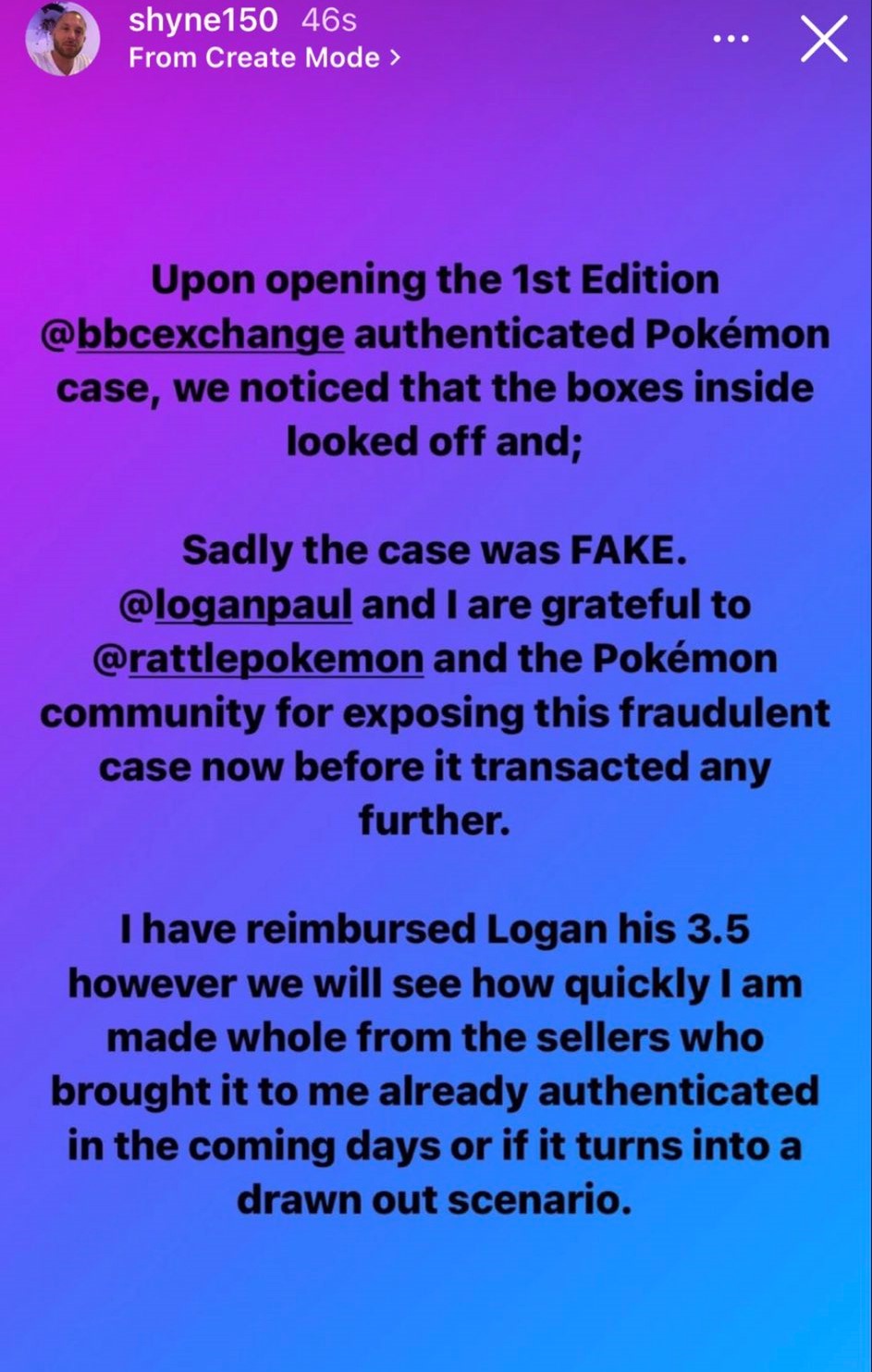 "@loganpaul and I are grateful to @rattlepokemon and the Pokémon community for exposing this fraudulent case now before it transacted any further.
"I have reimbursed Logan his 3.5 however we will see how quickly I am made whole from the sellers who brought it to me already authenticated in the coming days or if it turns into a drawn out scenario."
In a further post, he added that he and his legal team were now working to 'recover the rest of [his] funds'.
Back in December, Bolillo, who describes himself as a 'collector' and 'investor' on Instagram, posted a snap of the pair together, and revealed just how much he originally spent on the collectables.
His caption states: "I never released what I paid which was 2.7m and soon after was approached by a few Pokémon collectors inquiring if I would sell yet.
"Ended up holding it for Logan being I knew he was someone that would appreciate and cherish this piece.
"Congrats to him on securing this amazing piece for his collection."
Evidently, things did not end up quite as positive as they predicted.
Prior to Paul opening up the box, experts had speculated about the cards' authenticity when he shared the news of his purchase on social media.
The pack was thought to be the only known in the world, but one fansite and another YouTuber raised doubts that so many cards would go to market at the same time.
The YouTuber finally decided to break open the box in front of experts and found that at least one box actually contained G.I. Joe trading cards rather than the 'holy grail' of Pokémon cards he had hoped for.