Logan Paul Appears At Wrestlemania Wearing £3.8 Million Pokemon Card
Logan Paul rocked up to Wrestlemania yesterday (Saturday 2 April) wearing his famous £3.8 Million Pokemon Card - a very expensive necklace that didn't go unnoticed by fans.
Paul picked up the coveted PSA Grade 10 Pikachu Illustrator card in Dubai last July, in turn breaking the record for the most expensive Pokémon trading card sold at a private sale after forking out a whopping $5,275,000 (£3,862,424).
Of course, simply owning the card wasn't enough for the social media star, who decided to show it off at one of the largest stages in the world as he made his WWE wrestling debut last night at WrestleMania 38 at the AT&T Stadium in Arlington, Texas, USA.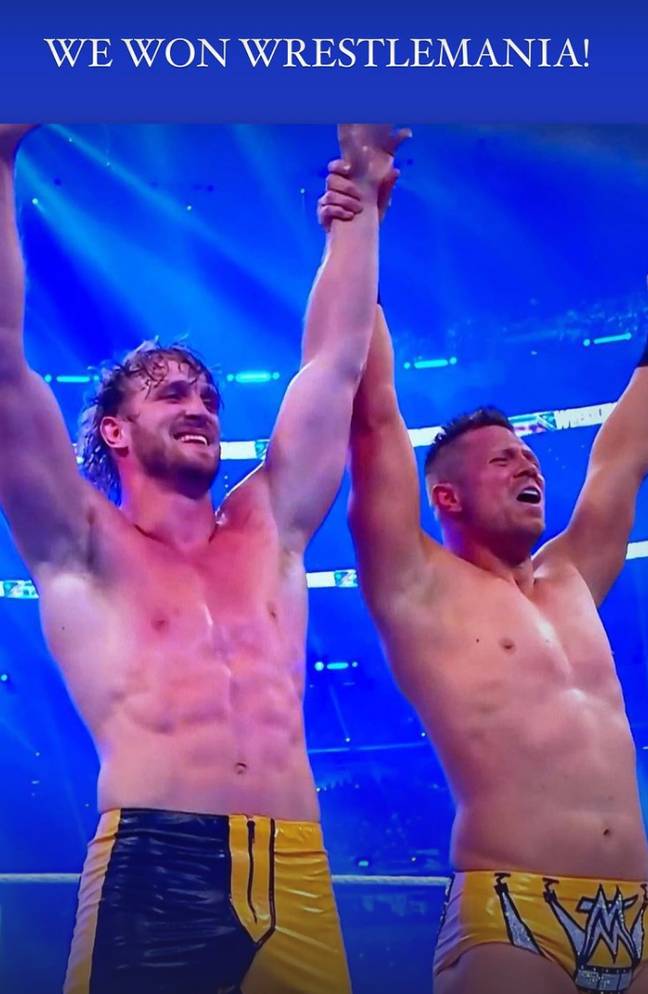 As he entered the area alongside The Miz – who he had teamed up with for a tag team match against Rey and Dominik Mysterio – the Pokémon card could be seen swinging from his neck.
Before the event, the YouTuber also posted a photo of himself on Instagram, writing: "WRESTLEMANIA TONIGHT."
In the snap, he's wearing a yellow and black outfit and black sunglasses, with the Pokémon card strung around his neck as a necklace.
Many praised his 'sick outfit' (including Thor himself, Hafþór Júlíus Björnsson), with one person also saying Paul looked like a 'Pokémon gym leader'.
Another agreed: "Bro looks like Gym Leader."
Others, however, were just busy admiring the record-breaking, as one wrote: "I see that Illustrator card."
Someone else added: "That Pokémon Illustrator card thoooo."
To acquire the card, Paul had exchanged a PSA Grade 9 Pikachu Illustrator card worth $1,275,000 that he had purchased from renowned sports card collector Matt Allen in Como, Italy.
According to Guinness World Records the Grade 9 card plus $4,000,000 equalled the cost of the pristine Grade 10 Pikachu Illustrator card.
Paul told Guinness World Records: "The Pikachu Illustrator is one of the rarest and most highly coveted Pokémon cards in the world.
"Only 39 were given out to Illustration contest winners in 1998, and this was a purchase for the only one in the world that has been graded a perfect '10.'"
When asked how it felt to break the record, Paul said he'd been trying to do it his 'whole life'.
"I applied for so many records and the fact that I finally got one after my first [WWE] win ever?" he said.
"I come back to the locker room and I get a second win right away?"