Netflix Viewers Are Warning Each Other After Watching New Thriller
Featured Image Credit: Miramax
Viewers of a new Netflix thriller are warning others to prepare themselves before watching because of its unsettling content.
The futuristic film features Chloë Grace Moretz and Algee Smith playing young pregnant woman Georgia and her boyfriend Sam.
Georgia and Sam are in a desperate search for security after android robots turn violent against their master humans.
Mother/Android's premise is reminiscent of cult hit Blade Runner, although the reviews suggest its violence could be a little more scary.
One viewer tweeted: "Mother/Android. WHAT THE HELL.
"This movie destroyed me... Still crying."
The film only just made it onto Netflix's revolving film roster and has already left watchers in bits.
Someone else tweeted: "I just finished watching Mother/Android and now I just feel depressed..."
Warnings suggested people should only watch the film after rigorous emotional preparation (and perhaps a thick blanket to hide behind).
Other than the tears, frights, and scares, Mother/Android released to below average ratings from both critics and fans.
IMDB and Moviepilot give the Mattson Tomlin-directed flick a disappointing 4.8/10.
The Romanian-born director also wrote the latest addition to the Batman franchise starring Britain's own Robert Pattinson famous for his roles in Harry Potter and the Goblet of Fire and Twilight.
That doesn't bode well for the global franchise, which already suffered a hit following Ben Affleck's controversial take on the winged billionaire.
We'll have to hope Mattson writes somewhat better than he directs, according to the reviews.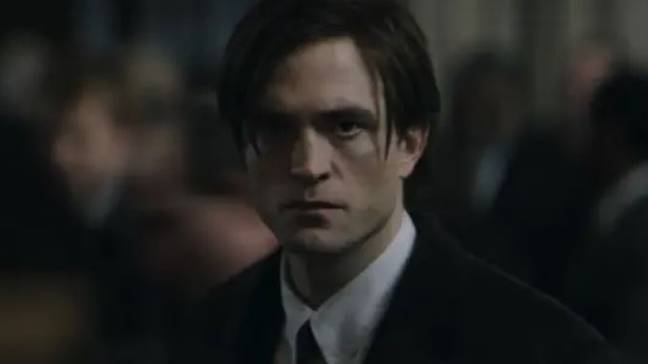 That said, the occasional viewer appears to have felt Mother/Android deserved a better appraisal.
One Twitter user wrote: "Now I'm not saying it was the greatest film ever made but I felt the reviews were a bit harsh.
"4.7 on IMDB and 33% on Rotten Tomatoes. I didn't think it was THAT bad."
Beneath it were Leo DiCaprio's latest blockbuster Don't Look Up and famous series like Mission: Impossible - Fallout.
Perhaps people wanted to experience the film to write a shocking review of their own.
Chloë Grace Moretz also seems to have carried the film for some.
"Wow Chloë Grace Moretz's performance in #MotherAndroid on Netflix is incredible!," said one person.
"I did not expect to get that emotional!"