Every week, Netflix seems to drop another bonkers true crime series, film or documentary. And Inventing Anna is one of those. Watch the trailer below:
The drama centres on the true story of fraudster socialite Anna Delvey, who posed as a German heiress to con New York's social scene out of their money.
The synopsis reads: "A journalist with a lot to prove investigates the case of Anna Delvey, the Instagram-legendary German heiress who stole the hearts of New York's social scene - and stole their money as well.
"But is Anna New York's biggest con woman or is she simply the new portrait of the American dream?
"Anna and the reporter form a dark, funny love-hate bond as Anna awaits trial and our reporter fights the clock to answer the biggest question in NYC: who is Anna Delvey?"
Since the series landed on the streaming site, viewers have been gripped, with many blown away by the bizarre tale.
Some were also surprisingly supportive of the confidence trickster.
Sharing their thoughts on Twitter, one fan said: "Watching Inventing Anna, it's amazing. The gall she had to do what she did?!!! Unhinged. And the iconic line 'Men fail upward all the time'. I hope she really said that."
Another chimed in: "Watching Inventing Anna and that b***h is so amazing I wanna be her."
"This 'Inventing Anna' series is absolutely bonkers, this woman had the New York elite in her GRASP," put a third.
While another added: "But why is Inventing Anna so insane?? this story is wacky bonkers town!!!"
The true crime story is based on Russian-born crook Anna Sorokin.
She moved to New York in 2013 and began spin her web of lies, telling people she had a €60 million trust fund overseas and then proceeding to trick them into paying vast amounts of money for trips they had taken together.
It wasn't until 2019 that she was eventually caught by the authorities.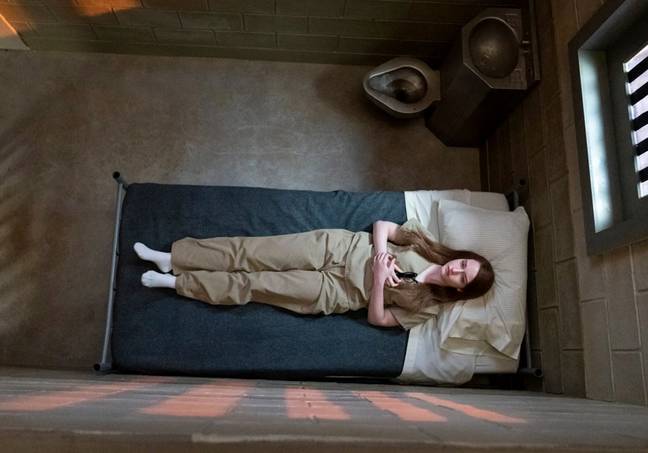 Sorokin, now 31, was handed a four-to-12-year prison sentence, having also been fined $24,000 and ordered to pay restitution of approximately $199,000.
However, she ended up serving less than four years of her sentence, and was released from prison in February last year – although was later taken back into custody after overstaying her visa, and, as of September, was still awaiting deportation to Germany.
According to Insider, Sorokin was paid £320,000 by Netflix for the rights to adapt her life story into a TV series.
Records reviewed by the outlet show she used $199,000 of the money to pay restitution to the banks, along with another £24,000 to settle state fines.
Inventing Anna is available to watch on Netflix now.