​Nikki Bella Takes A Dig At Ronda Rousey After She Signs Contract With WWE
MMA star turned pro wrestler Ronda Rousey got off to a bit of a rocky start with the WWE, after controversially showing up after the first all-women's Royal Rumble at the weekend to make her debut.
WWE also chose to have Rousey interviewed first after the historic Royal Rumble - further tarnishing her long-awaited debut.
While many fans were happy to hear the news, some reckoned it was in slightly bad taste to introduce the promotion's newest star - and offer her the prime interview slot - in a way that stole the limelight from the fact that the event was the first all-women's Royal Rumble.
And among the disgruntled many were some of the other WWE stars, who weren't shy about expressing their anger.
Referencing a tweet from the official WWE account (which read: "UP NEXT: We relive the moment you've ALL been talking about... #RAW #RoyalRumble @RondaRousey"), an unimpressed Nikki Bella wrote:
In an earlier tweet she also said:
Nia Jax also tweeted: "Cool she's here....I guess 30 women making history can just be forgotten."
Sasha Banks then said she had 'nothing nice to say' about Rousey in an interview with SiriusXM, admitting: "My feelings? Sorry to do it to you guys, but you know - I have nothing nice to say so I can't say anything at all. So that's it."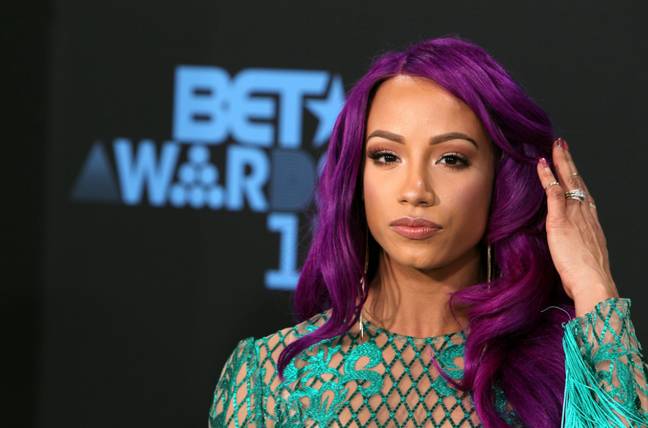 However, fellow wrestler Natalya explained that for her it's not about Ronda Rousey herself, but how she was debuted, instead placing blame on WWE.
"Every single person has an opinion. That's such a fun part of our job," she said to TV Insider.
"My husband, Tyson [Kidd], is a producer at WWE, and we always have friendly exchanges of our opinions driving in our car from town to town. Was it the right way to debut her? Should she have debuted the next night on Raw or at WrestleMania?
"It's hard to know what the answer is. I have a tremendous amount of respect for Ronda as an athlete."
She continued: "It's all very new. It's a new situation for everyone. There is definitely going to be an adjustment phase. I've always embraced new talent with open arms. We take it one day at a time and see how it goes."