Man praised after breaking down why women don't like 'nice guys'
"I'm just a nice guy, what's not to love?" Yeah, well guess what you 'nice' straight boys, women don't want you.
That's what this man is saying in a viral video – and he's getting a lot of praise too.
He offered his 'take on nice guys' as a response to a user who previously commented: "'Where are all the nice guys?' You passed 4 of them on your way to that f**k boi who made your loins vibrate."
The creator simply started off with a shake of the head, saying: "Who gonna tell him?"
He then put it bluntly as he claimed: "Women aren't looking for nice guys. In fact the phrase 'nice guy'," and pointed up to some red flag emojis.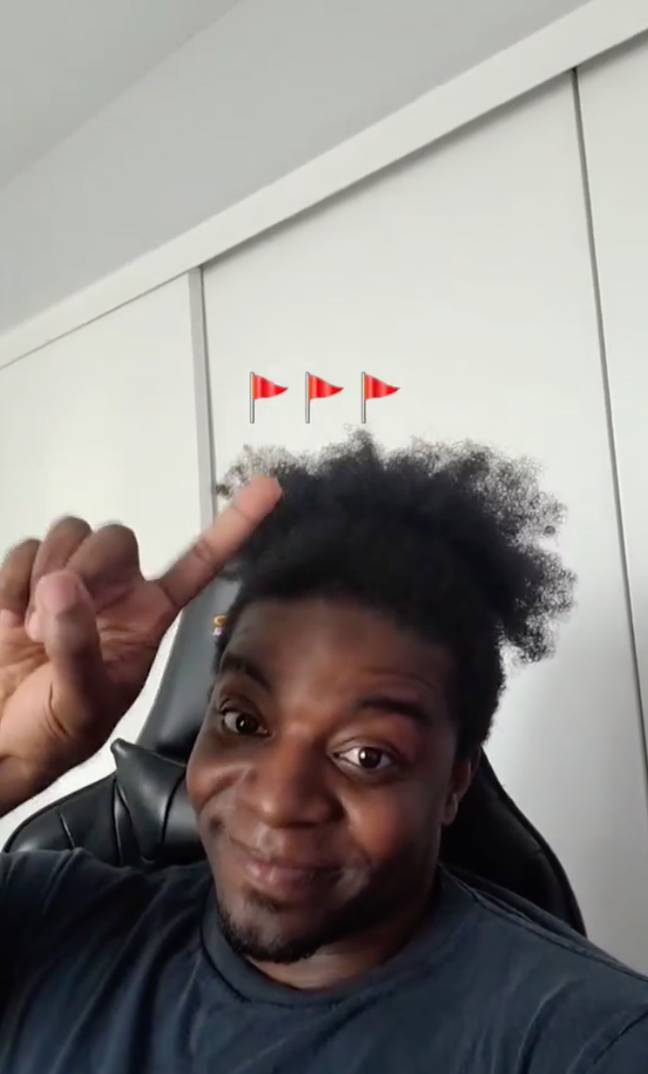 Yeah, he's cracked it to be fair.
"Let me tell you the problem with nice guys," he continues. "First off, being nice isn't a flex."
He explained we're all supposed to be nice and compared expecting to be wanted for being a 'nice guy' to the same as being wanted for showering regularly.
Cyzor also explained that whoever told you 'all you have to do is be nice' for someone to like you 'lied'.
"You need more than that," he said.
He also went on to direct men to 'stop being entitled' by feeling like they 'deserve' a certain woman.
He said: "Sometimes you'll put your best foot forward and someone still won't like you because they just don't like you, that's life. Being bitter about it is childish."
Cyzor also went on to add another thing about 'nice guys' is 'your niceness is always conditional' and only exists until that woman chooses not to sleep with them.
"Your niceness is so fake," he slammed, as he advised men to 'be nice to all people'.
He then shared a very useful piece of advice: "Spend less time trying to be a nice guy and spend more time trying to be a good man."
One woman suggested in the comments: "If you have to tell people you're a 'nice guy'… you're not really a good person."
As others agreed: "Sign of weak character, to stand on the 'nice guy' platform."
Another called the creator 'a gift to the internet', as many agreed: "Nice does not equal good."
And one put: "This may be the most accurate thing I've seen on IG ever."