Australian women hoping for some good news about the gender pay gap should look away now.
The report, which looks at women's equity and welfare, found that if pay increases continue on the same track, women and men will have equal pay in, oh, two centuries or so.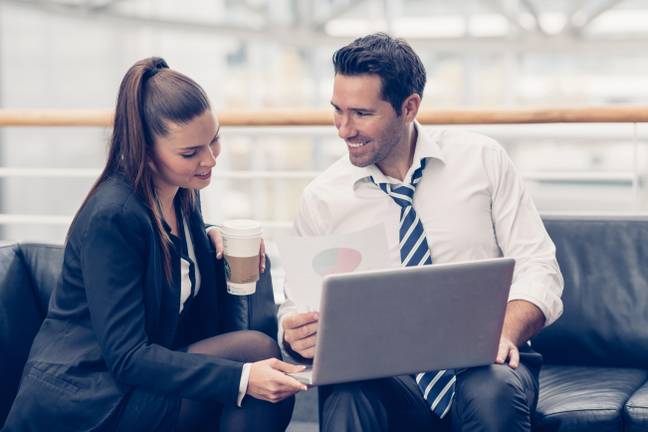 Yes. In 200 years, women and men will have the same pay.
So ladies, bust out your calendar and save the date, because maybe our great-great-grandchildren will finally be on equal footing in the boardroom.
Unless climate change melts us all before then, that is.
As well as having lower incomes, women also have a lower labour force participation rate and poorer health when compared with their male counterparts.
Also, at current rates, it will take 70 years to reach full time employment equality with men. Flippin' sweet.
MCHRI Director Helena Teede hit out at the fact women were failing to make progress in terms of health, well-being, and equity.
"Poor health is known to reduce income; and low income is known to increase risk of poor health creating a cycle of disadvantage for Australian women, with impact on women from diverse backgrounds even greater," she said.
"Poor health, low income and absence from the labour force comes at enormous cost, presenting a key barrier to future prosperity.
Professor Teede said the report highlighted key health and wellbeing indicators where women had poorer outcomes than men – but this should not be the status quo.
"Removing the structural barriers that prevent equality is an urgent priority to prevent the declining health of women in Australia," she said.
She went on to highlight the need for Australia and its policymakers to take a good, hard look at women's issues.
"Urgent action is required to address women's health and wellbeing, through a women-centred, evidence-based approach – focused on achieving real change for women," she said.
The leading women's health expert added: "Implementation of evidence, monitoring and accountability here is imperative."
MCHRI is working towards a world-first integrated Australian Women's Public Health, Wellbeing and Equity Institute to address these challenges.
Featured Image Credit: sleepyfellow / Alamy. Wavebreak Media ltd / Alamy.
More like this