CEO Of $68 Billion Firm Quits So He Can 'Sit At The Beach And Do Nothing'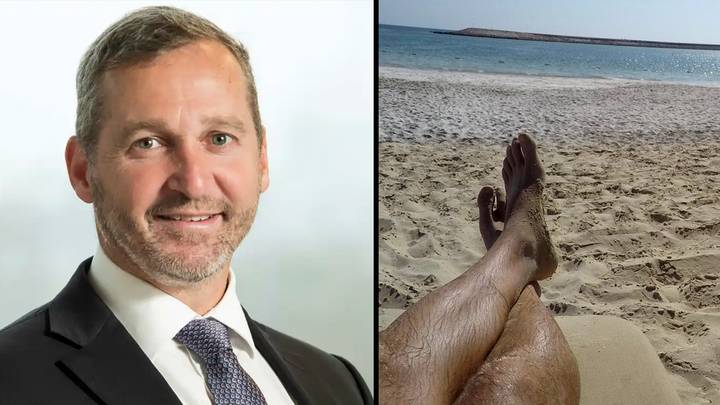 Featured Image Credit: Jupiter Asset Management/Alamy
Taking a business to billionaire success and getting to head off into the sunset to relax and do nothing sounds like the ultimate dream right? Well, that's why we're so jealous of Jupiter Fund Management CEO Andrew Formica, who has achieved this very life goal.
Born and raised in Australia, the high achieving executive says he's heading back to the land down under to spend time with his ageing parents, amongst other general personal reasons.
The 51-year-old is reportedly 'young' to be retiring, but he's achieved much in his career, including taking the asset management organisation to be valued at a cool $68 billion (£55.3 billion).
In an interview with Bloomberg, 51-year-old Formica said: "I just want to go sit at the beach and do nothing. I'm not thinking about anything else."
To compare Formica's success as the CEO of the $68 billion firm, global entrepreneur and World's Richest Man Elon Musk is reportedly worth $225.3 billion, and Facebook/Meta boss Mark Zuckerberg is reported to be worth $57.9 billion.
Elon Musk is set to become the world's first and founding member of the trillionaire's club. Yes, that's right - a trillionaire.
Using historical data provided by Forbes, Approve crunched some numbers - some very big numbers, we might add - to determine Musk's fortune is only going to skyrocket upward.
"The world's richest person, Elon Musk, has an estimated net worth of $263 billion (AU $377 billion, £215 billion), as of January 19 2021, according to Forbes," Approve's report reads.
"Since 2017, Musk's fortune has shown an annual average increase of 129 percent, which could potentially see him enter the trillion dollar club in just two short years, achieving a net worth of $1.38 trillion (AU $1.98 billion, £1.13 trillion) by 2024 at age 52."
Approve's report also detailed how Musk has continued making millions and amassed such a huge amount of wealth, noting how he sank the funds from his sale of PayPal into Tesla and his spacecraft engineering company, SpaceX.
"SpaceX generates massive incomes by charging governmental and commercial clients to send various things into space, including satellites, International Space Station supplies, and people," Approve said.
Still, Elon hasn't quite achieved that swanning off into the sunset to do absolutely nothing dream has he? Hats off to you Formica, sitting on a beach and doing nothing is the dream.