Dobby the House Elf's gravesite in the UK has been allowed to remain
The gravesite paying homage to Dobby the House Elf from the Harry Potter franchise has been allowed to stay.
There has been a makeshift grave for the iconic character ever since the movie for The Deathly Hallows Part I was released.
The tourist attraction can be found at Freshwater West beach in Pembrokeshire, where Dobby's burial was filmed.
The area is marked rocks and pebbles left by fans, many of which bear the same words as his original gravestone while others simply say 'RIP Dobby'.
It's a lot for a fictional character but, hey, you can't deny he was an absolute legend.
However, there were fears the gravesite was going to be pulled down for being a threat to the local nature.
National Trust Wales asked people whether the grave should be removed as increasing popularity at the beach had added 'additional pressure on the environment and facilities'.
Diehard fans would often leave socks as tributes to the character as that's what set him free in the books.
In a survey relating to the 'future sustainable management' of Freshwater West, the National Trust asked respondents to share their thoughts on whether the grave should be removed, and on whether it should be transferred to a 'suitable publicly accessible location off-site'.
After consulting with the public over a three month period about what they should do, it look like it's good news for Dobby fans.
National Trust Wales said in a statement: "Based on the consultation results, the memorial to Dobby will remain at Freshwater West in the immediate term for people to enjoy."
Authorities are now asking people to ensure they keep the gravesite clean and tidy to ensure this status remains.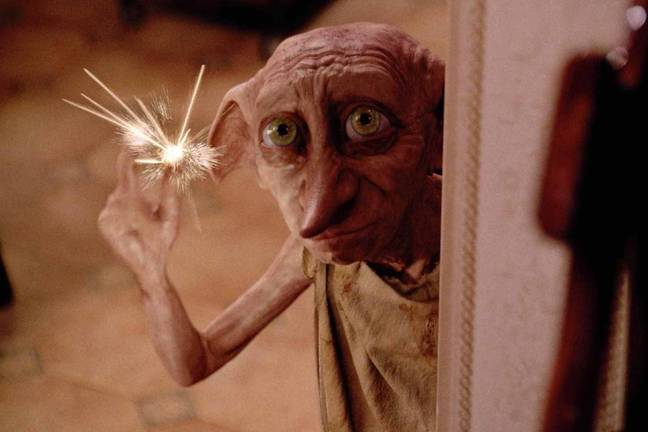 "The trust is asking visitors to only take photos," it said.
"Items like socks, trinkets, and paint chips from painted pebbles could enter the marine environment and food chain and put wildlife at risk."
The suggestion that the gravesite could be taken away sparked serious outrage when the public consultation was announced earlier this year.
John Hodge, who built a wooden cross for the site back in 2020 following a request from his granddaughter, said it was disappointing the Trust would even consider removing the site.
He said (via ITV): "The debate should be about the happiness Dobby's grave brings to so many children like my granddaughter.
"With all that is going on in the world a bit of make-believe is welcome. It's a pity the council wouldn't put up a grave marker for children to see.
"If people complain about the untidiness why not organise a 'Dobby grave tidy'."
As long as people keep the place respectable, we should be able to honour Dobby's grave for years to come.