Indigenous Australian Reveals The Casual And Subtle Racism She Experiences Everyday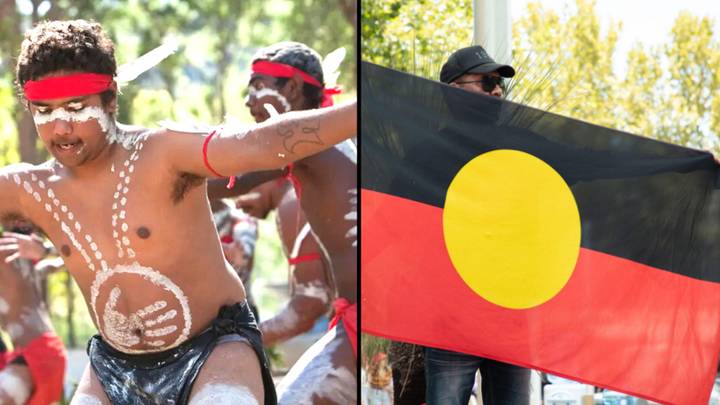 First Nations woman Luca Sawyer has opened up about what it's like to grow up as an Indigenous person in modern Australia.
The Wiradjuri woman opened up to LADbible about their experiences with everyday racism during NAIDOC Week.
Luca, 22, told LAD that she grew up feeling 'not Blak enough and not white enough'.
"I didn't look like the 'stereotypical' Aboriginal portrayed in the media," the university student told LADbible.
Luca herself has been asked 'what percentage' she is.
She told LADbible these questions often make her feel like people are quietly inferring she's not a 'proper' Aboriginal.
"There is no percentage of Aboriginal, you either are or you are not."
So, as a nation, how do we move away from alienating our First Nations people? Suzie reckons it's all about educating ourselves.
"People can do better by participating in respectful engagement with NAIDOC celebrations and taking the time to learn from Indigenous people the importance of NAIDOC week," she said.
NAIDOC week is an annual observance that is marked across all of Australia and commemorates and recognises the achievements and accomplishments of all Aboriginal and Torres Strait Islander people.
The week is also dedicated to embracing the long history and culture of First Nations people, with an emphasis on community engagement and education.
While some people may have the best intentions, they fall flat if it is merely tokenism.
Luca reckons the best way to avoid tokenism is by continuing to support Australia's First Nation's people throughout the year, instead of just for NAIDOC Week.
"There is always this big hype about doing this stuff on NAIDOC but then the views, listeners and so on drop the second the week is over," she said.
So there you have it. Be an ally by showing up.
Find out more about how you can take part in NAIDOC Week here. It runs until July 10.
This year's theme is Get Up! Stand Up! Show Up! - so there's no better time than right now to be apart of the change towards a better Australia.