Experts Reckon The UK Will Swelter Through Four Heatwaves This Summer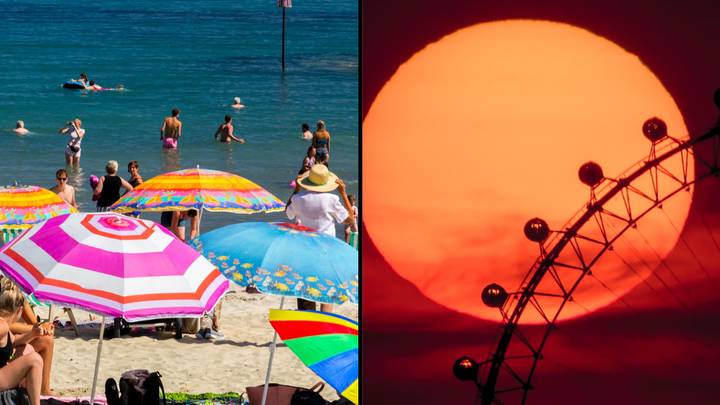 Get ready to ditch the extra layers and hang up that puffer jacket because the UK is set to face four heat waves this summer.
As the heat continues to rise, the UK is expected to soar above 28C (82F) within the coming months.
Last Friday (June 17), the temperature reached as high as 33C (91F), and although the weekend experienced some showers, forecasters have predicted more hot days on the horizon, according to the Daily Mail.
Forecaster from The Weather Company, Leo Brown, said that the UK would face heatwaves, particularly in the second half of the year.
Brown said: "We should see well into the 30s – 36C (97F) would not be at all surprising. A third hot period is due in August, with September having further hot spell potential.
"Warmth can be brought to the UK in September by tropical storms tracking across the Atlantic."
The Mirror reports that Met Office forecaster Simon Partridge also said that despite the UK recently experiencing cooler days, this week's weather would see temperatures in the mid to late 20s.
He said: "We've got some warmer weather coming, it's not going to be a heatwave but we could be in the mid to high 20s on Wednesday and Thursday.
"We are probably looking at 28C on Thursday and in the north they could be up to 25C."
He continued: "As we go into mid-July, there's a reasonable signal from the models that things will be above average temperature wise so it could warm up a bit more than usual as we go into July."
Southern Britain will feel the brunt of these hot spills, while Scotland and England's north will still feel a cool breeze throughout July to August.
Last week, the French Prime Minister Élisabeth Borne issued a warning via Twitter that read: "12 departments have just been placed on heatwave red alert."
"Stay hydrated, stay cool, give and hear from loved ones."
She concluded her statement by advising those feeling unwell due to the warm weather to contact emergency services immediately.