Martin Lewis apologises and promises to never use term again after backlash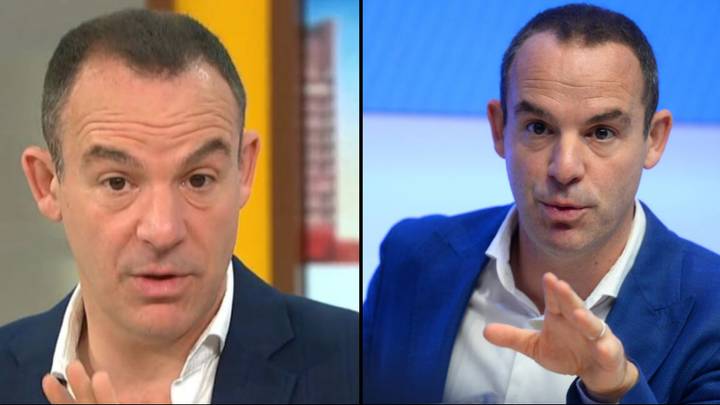 Martin Lewis has issued an apology after being criticised on social media for using a term which many of his followers objected to.
The Money Saving Expert made the apology after there was something of a backlash to his use of language on a Twitter poll he recently posted.
Lewis often posts polls on Twitter which gain a lot of engagement, using his vast following of over two million people on the social media site to gauge opinions on a subject.
Sometimes the polls are serious and sometimes they are more intended for a bit of fun, today's (31 March) poll is about where people would go if they had a time machine and only one chance to use it.
However, a poll he posted on Tuesday (28 March) was met with something of a backlash after he asked his followers what they'd do if they were speaking to someone providing them a service like cutting their hair or driving them in a cab and 'they said something casually racist'.
The poll asked people whether they'd call it out on the spot, ignore it or agree with the racist remarks, but some of the replies to Lewis were focused on the use of the term 'casual racism'.
The broadcaster was criticised for his use of the term as people said 'casually racist is not a thing', while others wanted to know what he meant by the term and questioned 'what's casual about racism?'.
He explained that he had used the term 'not to diminish the racism but the opposite', saying his intent in tweeting 'casual racism' in an attempt to describe 'a situation where someone is racist in an offhand casual manner'.
Some of the people calling Lewis out for using the term said they knew he hadn't meant anything malicious by tweeting it, with one of the people replying to his message saying they 'know that isn't your intent'.
Lewis listened to the criticisms of what he'd said and thanked those replying to him for speaking to him about it.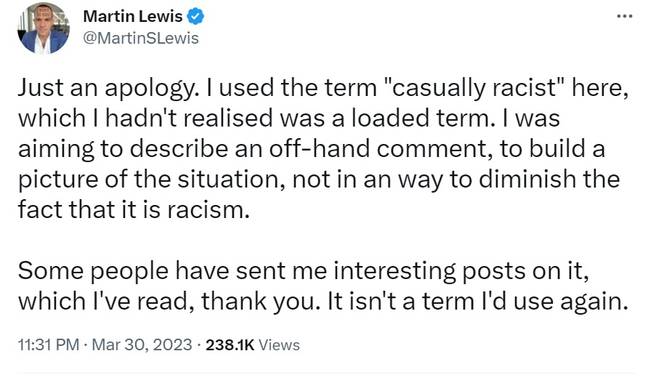 He then issued an apology for using the 'loaded term', writing: "I was aiming to describe an off-hand comment, to build a picture of the situation, not in a way to diminish the fact that it is racism.
"Some people have sent me interesting posts on it, which I've read, thank you. It isn't a term I'd use again."
Lewis was thanked for having listened and responded positively to what people were saying to him.
As for the results of his poll, 39.1 percent of people said they'd confront the racist behaviour while 55.5 percent said they'd likely ignore the person instead.
Sadly, some people chose the third option in the poll, with 5.4 percent saying they would 'probably agree' with the person being racist.