A group of biologists have revealed whether or not sharks actually sleep.
The terrifying elasmobranch fish already have gnarling gnashers, span impressive lengths, and have swum into our nightmares even more frequently due to the fame they've found in films such as Jaws (1975).
However, a world-first discovery has since been made by Dr Michael Kelly and his colleagues at La Trobe University, Melbourne, which could help stem some of the fear around at least one species of the beast by answering the question as to whether or not they sleep.
A sleeping shark certainly seems more manageable and less spine-chilling than one which is swimming straight towards you, grinning widely like Don Lino in Shark Tale (2004).
So you'll be grateful to know that after a series of studies and years of research, there's one less species of shark to worry about, because one type has been proven to indeed like a good old nap, The New Daily reports.
The biologists were able to make this discovery by monitoring seven sharks' metabolism and posture over a period of 24 hours, as per The Guardian.
By matching up a 'drop' in the shark's metabolic rate with behavioural signs of sleep, such as the shark taking a specific position or being inactive for over five minutes, it was deduced that Draughtboard sharks - also known as the Australian swellshark - do, in fact, sleep.
The study had never been done before, and also revealed that the species not only like to catch some z's, but do so lying down.
When active, their heads and pectoral fins are pointed upwards.
And fear not if when you're next underwater you see a motionless shark who looks awake, because the study uncovered that sharks are able to sleep with their eyes open as well as closed. So just let the sleeping shark lie.
As well as making sharks seem slightly less scary, the study's findings could aid in helping a global scientific effort to understand why animals sleep and the differing ways in which they do.
Kelly explained: "We still haven't gotten our heads around why the hell it is that we spend one third of our lives in this weird state, where we are just kind of dead, kind of unconscious.
"We know it clears brain waste, and it helps synaptic connections. But why are we tired? And why do you have to go into this weird state? Why couldn't you say, just sit on the couch and chill?
"Why do you have to completely switch off, have to lose consciousness? Why is it that your sensory input is basically switched off? We don't know that."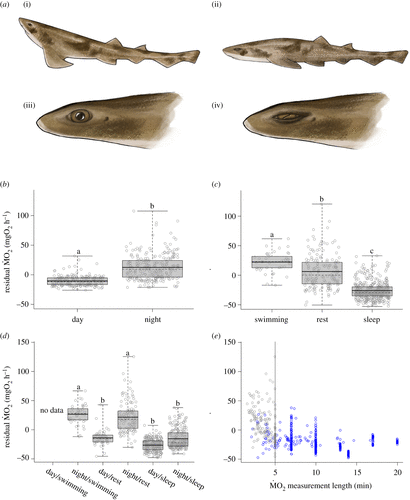 Sharks may sleep with their eyes open, and Draughtboard sharks in a horizontal position, but birds tend to have micro dose on naps throughout the day, and armadillos live the dream by sleeping for a reported 20 hours.
Marine animals, like whales and dolphins, and birds also share the ability to rest one half of the brain, while the other half remains alert - a type of snooze called unihemispheric slow-wave sleep.
"We actually don't know whether there's one all encompassing reason that all animals sleep. But the weird thing is every animal we've ever studied so far sleeps and it seems to have persisted across all of evolutionary time," Dr Kelly noted.
While Draughtboard sharks are able to sleep because of being able to breathe with their cheeks - an ability known as buccal pumping - Dr Kelly wants to further the study by analysing what sharks without that power do in order to catch some rest.
"We started with the buccal pumping species because they stop and move. That's an easier starting point than an animal that moves all the time," Kelly explained.
"The idea was … those animals aren't sleeping because they move continuously. [However] staying still is not a criteria for sleep. We see that in marine mammals – whales and dolphins are able to keep swimming and sleep … We know that birds are able to keep flying and sleep."
The group of biologists are now set to look at sharks such as the great white, mako and tiger, which can only take in oxygen from the water by continuing to swim forward.