Several top executives at Twitter have been 'fired' after Elon Musk completed his takeover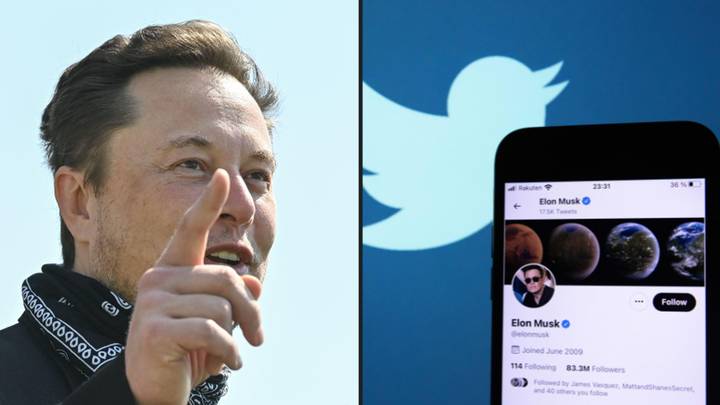 Several top Twitter executives have reportedly been fired moments after Elon Musk completed his takeover of the social media company.
It's been a bloodbath at the top levels of Twitter, with American news outlets reporting some of the biggest roles are now vacant.
The New York Times, The Washington Post, CNN and others say Twitter's chief executive, Parag Agrawal, chief financial officer, Ned Segal, top legal and policy executive, Vijaya Gadde, and general counsel, Sean Edgett, have all been booted.
Sources within the company say at least one of the executives had to be escorted out of the building.
LADbible has reached out to Twitter for comment to confirm the allegations.
The bloodbath at the highest echelons of Twitter came as it was confirmed Musk had finalised his deal to buy the company at the 11th hour.
Twitter investor Ross Gerber, chief executive of Gerber Kawasaki Investments in California, told the BBC that the deal is now done.
"I think the court pushed him over the line," he said.
"Quite frankly, this has sort of been a disaster from the beginning, of course, starting off very aggressively courting Twitter in a way that really forced Twitter to the table... then getting all upset and having a public spat over what to me was pretty well known issues."
There has been a lot of speculation about why Musk wanted to buy one of the biggest social media platforms.
He's repeatedly said it's about ensuring free speech remained a priority at society's 'town hall'.
However, he elaborated on his vision for the company in a post on Twitter earlier this week.
He explained: "The reason I acquired Twitter is because it is important to the future of civilization to have a common digital town square, where a wide range of beliefs can be debated in a healthy manner, without resorting to violence."
Musk added: "I didn't do it because it would be easy. I didn't to it to make more money. I did it to try to help humanity, whom I love."
Now that Agrawal, Segal, Gadde and Edgett are reportedly gone, the bloodbath at Twitter could continue.
According to documents seen by The Washington Post, Musk could oversee the firing of up to 75 per cent of Twitter's 7,500 workers, which will reduce its staff to just over 2,000 people.
The company was apparently planning to decrease its payroll by USD $800 million (AUD $1.2b or £714m) by the end of next year, which would subsequently cut almost a quarter of its workers.
Bloomberg reported earlier in the year that Musk told investors in his initial pitch that he planned on laying off a significant portion of the company's staff.