UK supermarkets could be mistakenly selling plants that are worth a small fortune at standard prices.
Plants worth up to £4,000 are almost indistinguishable from cheaper, more common variants, and you might be able to pick them up at your local supermarket or DIY store for around £10, The Mirror reports.
If you're lucky enough to find an outrageous bargain, it might be difficult to sell on, so it's important to bear that in mind.
However, these five plants have been spotted on eBay for hundreds and even thousands of pounds.
The variegated Monstera Deliciosa
The variegated Monstera Deliciosa is known as the Swiss cheese plant because of the holes in its leaves.
The standard version is just green in colour and sells for around £12, but the one you want has white markings.
Next up is another Swiss cheese plant, Monstera Adansonii and yet again, you'll need to look for the 'variegated' version.
Philodendron White Princess or White Knight
The Philodendron White Princess or White Knight are rare versions of the South American plant.
If you're lucky enough to, again, spot one with variegated leaves, you might be able to make yourself a decent amount of dosh.
Pink Princess Philodendron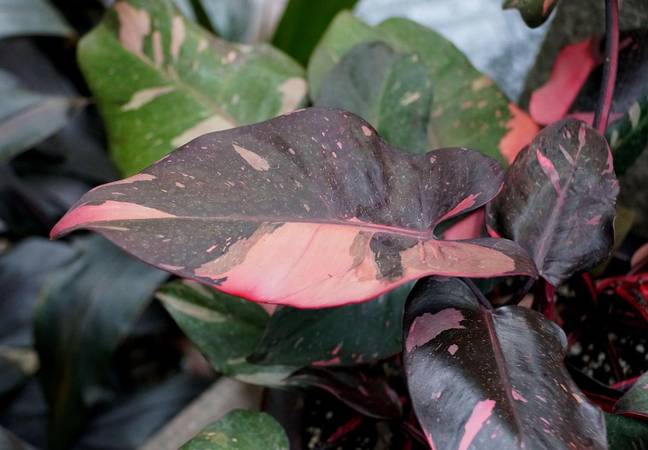 Getting a little less expensive now, the Pink Princess Philodendron is very popular due to its bright colour scheme.
A bubblegum pink variation will sell for far more than the standard version, but it's difficult to tell them apart on a baby plant.
Last but not least, the Monstera Obliqua, rather similar to others on the list, has much bigger and noticeable holes in its leaves.
Supermarkets are always looking for faster ways to get your shopping done and earlier this month, Aldi opened its first checkout-free store, with shoppers able to download a special app before being automatically charged for their purchases before leaving.
The system is being trialled at one Aldi shop in Greenwich, London, following similar moves from the likes of Tesco, Sainsbury's and Amazon.
Giles Hurley, CEO of Aldi UK and Ireland, said: "Today is the culmination of months of work, not least from the team here in Greenwich and I'm looking forward to seeing how customers react to our trial.
"This store utilises the very latest in retail technology offering Aldi's award-winning products and unbeatable prices to customers in a new and innovative way.
"The team are really excited about seeing customers come in and experience Aldi Shop&Go."