The United Nations has called on Australia to ban parents from smacking their children
Under Section 50 of the Criminal Code Act 1924, punishing a child through physical force remains legal under 'reason chastisement' in some states and territories.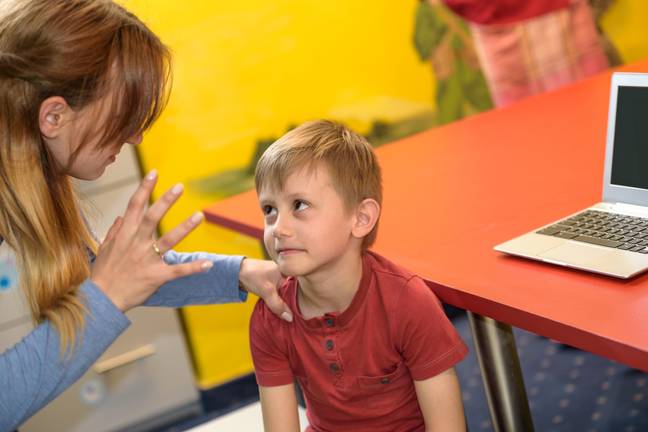 It states: "It is lawful for a parent or a person in the place of a parent to use, by way of correction, any force towards a child in his or her care that is reasonable in the circumstances."
However, the Canberra Times reported that the UN committee has issued a statement to urge Australia to rethink its policy.
"The committee urges the state party (Australia) to explicitly prohibit corporal punishment in law in all settings," they said.
"It should also strengthen and expand awareness-raising and education campaigns to promote positive and alternative forms of discipline."
The UN's push to ban smacking comes after they accepted research conducted by Australian Catholic University Institute of Child Protection Studies director, Professor Daryl Higgins, as per the Daily Mail.
Professor Higgins discovered around 60 per cent of young adults aged between 16 and 24 experienced corporal punishment four or more times during childhood.
He said corporal punishment doubled the risk of mental issues, including developing depression and anxiety.
"There is a very real connection between corporal punishment and current and lifelong experience of mental ill health," Higgins said in a press release.
In his research, Higgins also found shifting attitudes towards corporate punishment and said laws reflect the views and beliefs of parents in this day and age.
He found that using corporate punishment as a form of discipline had dropped from 37.9 per cent among the 65+ age group to 14.8 per cent for those 16-24.
"Attitudes are shifting and it's time to support parents taking non-violent approaches to discipline and to address our legal structures that at the moment don't offer children the protection from assaults that every other Australian gets," he said.
"The quality of parenting really matters.
"Parents and caregivers need to be using positive parenting techniques rather than outmoded forms of discipline that cause harm and are associated with other forms of abuse."