The UK's first rocket launch has ended in failure due to an 'anomaly'.
Satellites were due to be blasted into space overnight from Cornwall Airport near Newquay; making it the first time satellites have been launched into space from Europe.
The Start Me Up mission - named after The Rolling Stones' 1981 hit - involved a repurposed Virgin Atlantic Boeing 747 aircraft and Virgin Orbit's LauncherOne rocket.
Hundreds had gathered to witness history, with more than 75,000 more watching the livestream, and after taking off from the new Spaceport Cornwall facility, the Virgin Orbit plane flew to 35,000ft over the Atlantic Ocean where it jettisoned the rocket containing nine small satellites towards space.
The satellites were set to serve a variety of civil and defence applications, such as monitoring illegal fishing, smuggling, trafficking, piracy and terrorism.
However, Virgin Orbit said an 'anomaly' had prevented the rocket from reaching orbit. The company added that this was the first of five LauncherOne missions carrying payloads for private companies and governmental agencies that had fallen short of delivering its payloads to their precise target orbit.
Chief executive Dan Hart: "While we are very proud of the many things that we have successfully achieved as part of this mission, we are mindful that we failed to provide our customers with the launch service they deserve.
"The first-time nature of this mission added layers of complexity that our team professionally managed through; however, in the end a technical failure appears to have prevented us from delivering the final orbit."
As engineers tried to establish what went wrong, the plane returned safely to Spaceport Cornwall.
It was originally hoped the launch could take place before Christmas, but owing to technical and regulatory issues it had to be pushed into 2023.
Melissa Thorpe, head of Spaceport Cornwall, was devastated following the failure of the mission.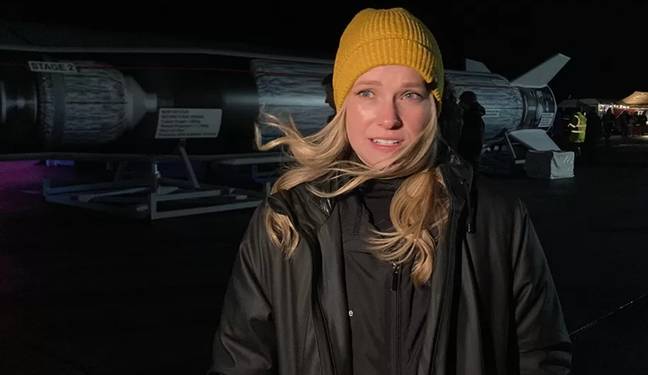 "We're feeling awful, to be honest – I'm not going to lie," she said.
"It's gutting and we all heard at different times and when we got together there were tears, and it was very upsetting.
"We are family and we've been through a lot together. So, when you go through something like this as a family at least you have that support, and we all understand one another.
"There's not much more I can say other than it's gutting but everybody's OK."
Matt Archer, from the UK Space Agency, explained that the second stage of the launch suffered the anomaly, and the cause is under investigation.
"In effect the rocket has not reached the required altitude to maintain its orbit or deploy the satellites and therefore the mission was unsuccessful," he said.
"Over the coming days, there'll be an investigation involving the Government and various bodies, including Virgin Orbit, to make sure we understand what caused that technical failure and again we'll work out what to do next following that."