Police found 'sympathy card' Lucy Letby sent to parents of baby she killed
Police found a handwritten sympathy card from serial killer Lucy Letby addressed to the parents whose child she had killed.
Among them was a green post-it note found inside a diary from 2016, on which were written statements including "I am evil I did this" and "I killed them on purpose because I'm not good enough."
Letby was convicted of the murders of seven babies and the attempted murder of six others while working as a neonatal nurse at the Countess of Chester Hospital in Cheshire between 2015 and 2016.
Consultants had raised concerns about Letby's repeated presence whenever an infant died or crashed in the hospital, however, their concerns were dismissed by management at the hospital.
The court heard how Letby had developed a 'fascination' with the victims' parents and families, including searching for them on Facebook.
The 'cold, cruel and relentless' nurse had subjected some children to repeated attempts to kill them, the court heard, adding that Letby's methods of harming babies included injecting air into the bloodstream, injecting air into the stomach, overfeeding with milk, physical assaults and poisoning with insulin.
Among the evidence presented at the ten-month-long trial was a picture of a sympathy card which Letby wrote to the parents of one of the children she killed, called 'Child I' in the trial. It was found during a search of her phone.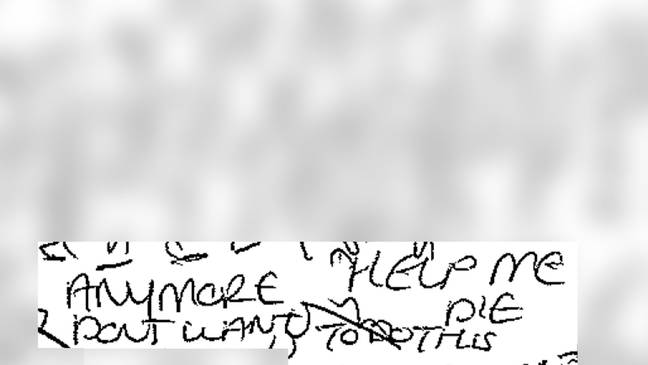 In it, she wrote: "It was a real privilege to care for [Child I] and get to know you as a family."
She signed off: "Thinking of you today and always - sorry I cannot be there to say goodbye. Lots of love, Lucy."
Letby's defence barrister had argued that her notes were the product of an 'anguished woman in despair' as she was being linked to the babies' collapses and deaths.
The prosecution argued that they were not the product of someone in 'distress', but confessions of her guilt.
Images of Letby's bedroom featured teddy bears on the bed, fairy lights wrapped around the bed frame, and a poster with the quote 'a dream is a wish your heart makes'.
Letby broke down in tears as the images of her bedroom were shown to the court.
She denied that she had only cried for herself when asked why she had done so in her questioning by the prosecution.
This is the most severe sentence which can be passed by a UK criminal court and means that she will never be eligible for release from prison.
Letby was not there in person to attend her sentencing, having previously indicated to the court that she did not intend to return to the dock, take part in her sentencing hearing or follow proceedings via video link from prison.
Letby's crimes have made her the most prolific child serial killer in modern British history.