Big John Fury calls out Jake Paul telling him to honour all or nothing bet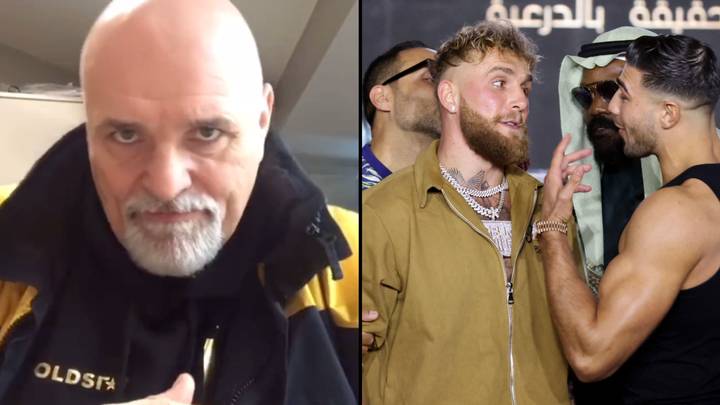 Big John Fury has issued a statement to Jake Paul and his team after the big fight this weekend calling for Jake to honour the 'all or nothing' bet that was made before the fight.
Here's John in surprisingly controlled style making his point to the Paul team:
Many more frequent fight fans might suggest that it was exactly what a bout between two novice fighters – one of whom in his first fight against another professional boxer – might look like.
Still, the numbers don't lie – it was a massive pay-per-view event that clearly generated a lot of money and brought fresh eyes to the sport.
However, before the fight in a press conference, Jake challenged Tommy to bet his potential winnings from the bout on himself, demanding an 'all or nothing' settlement.
Now, after Fury's split decision victory, his dad is back with a message to the Paul camp, asking them to honour the bet that they made and shook upon in front of the cameras.
Fury said: "Good morning world, Jake Paul and family. Back home and well rested, head [is] back on business.
"Jake, you know what I'm going to do. We had a deal mate, we had an handshake, we said we'd box for free if we got defeated…"
He left it there, but it's pretty clear what he means.
Jake was so confident that he was going to win the fight beforehand that he even called this bet on himself, using the press conference to make the wager, which now looks slightly hubristic.
"I think we make a deal - if you win, I'll pay you double what I'm paying you already," Jake explained.
"But if I win, I take everything that I'm paying you. Deal or no deal, seeing as you're so confident?"
After a bit of prompting from his dad, Tommy then shook hands with Paul on the bet.
Then, in their face-to-face meeting on Friday (24 February) a contract was passed to Tommy, who said he'd have the legal team run through it before signing it, then took it.
However, 'The Problem Child' then said that Tommy's team had gone 'silent as a mouse' on the whole thing.
You can bet he'd sign it now, with the benefit of hindsight.
Still, while Jake took home the lion's share of the pay-per-view money, Tommy won't have come away with a bad payday given that it's only his ninth professional fight.
Possibly more satisfying to the former Love Island star is that he held up his part of the bargain as the career boxer, silencing Jake – momentarily, at least – in the process.
The likelihood now is that they'll run it back, and perhaps Fury will sign anything that Paul waves at him next time.
He'll certainly be asking for a bigger share of the takings, anyway.