Community
Queensland Police Devastated After K-9 Dies While Tracking Man Involved In A Break In
Queensland Police are devastated after one of their K-9s was killed while on duty.
Police dog Kaleb was responding to a break and enter in Harristown, Toowoomba, and came across the man believed to be involved in the crime. Police haven't explained exactly what happened, but they later found Kaleb collapsed on the ground.
Despite receiving immediate first aid and a trip to the vets, the dog couldn't be saved.
Queensland Police have issued a statement, which said: "Kaleb's handler, Sergeant Trevor O'Neill, is a very experienced officer and is absolutely devastated by the loss of his dog, partner and mate.
"PD Kaleb was born on the 19th of October 2012 as part of a QPS litter. In his five years he has been with the service, he has been part of countless successful tracks and apprehensions.
"All QPS dogs live at home with their handlers and are part of their family and the bond between handlers and their dogs makes them inseparable.
"The QPS takes the safety and wellbeing of all police dogs very seriously and treats them as valued members of the police family.
"When a police dog passes away as a result of an incident on duty or in training, the State Capability Coordinator (Dog Squad) conducts a review into the circumstances of the incident.
"Vale RD Kaleb, with honour you served, and it was our honour to serve with you."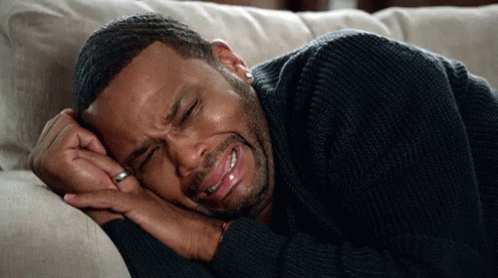 Image result for crying gif

There's no word on whether police were able to track down the man involved in the break and enter, but no doubt they'll be hunting for him hard after they lost one of their own.
The news broke on Queensland Police's Facebook page, which has attracted thousands of likes, shares and comments from people expressing their grief.
"Kaleb May you have found your way home over rainbow bridge, with so many beloved gone before you. Thank you for your service. Much respect and sympathies to your team," wrote on person.
"Thank you so much for your service PD Kaleb and thx to QPS for sharing this sad news. My sincere condolences to Sgt O'Neil and family. My thoughts are with you all," said another.
Queensland Police had to issue a message to their followers, asking them to please be respectful in the comments section - no doubt there will be a lot of hate directed towards the person who killed a police dog.
Featured Image Credit: Queensland Police
Topics: Police, Feels, Community, Animals, Australia