Argentine Police Officer Breastfeeds 'Dirty' Malnourished Baby Brought Into Children's Hospital
A police officer has received praise from her colleagues and online after she took a 'dirty' malnourished baby and breastfed it whilst she was on duty in a children's hospital.
Celeste Ayala, from Berisso in Argentina, heard the cries of the young child who was being looked after at the Sor Maria Ludovica Children's Hospital in Buenos Aires, where she was on guard duty.
Her maternal instincts kicked in immediately and she took the underfed child and offered him some sustenance.
The staff were grateful as they were absolutely rushed off their feet and, immediately after she started feeding him, the child who was once crying inconsolably stopped and began to relax.
Speaking with local media outlets, Celeste said: "I noticed that he was hungry, as he was putting his hand into his mouth, so I asked to hug him and breastfeed him.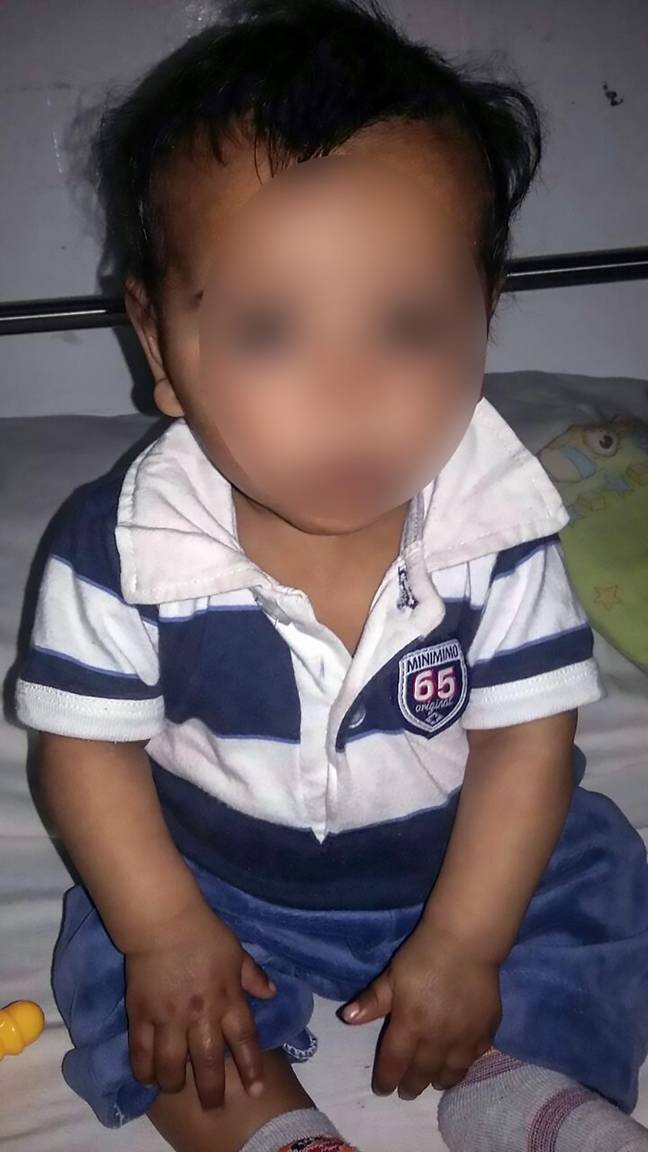 A photo of the touching moment was shared by her colleague, fellow police officer Marcos Heredia said that some of the staff in the hospital had called the child 'dirty' - that didn't stop Celeste from grabbing the baby and helping, as many mothers would instinctively want to do.
He posted a shot of the scene online and wrote: "I want to make public this great gesture of love you made today for this little baby who you did not know, but for who you did not hesitate to act like a mother.
"You did not care if he was dirty, which is what the hospital staff called him. Good job mate."
Local Argentine media have reported that the child is one of six children belonging to a mother who is in a desperate situation and struggling to provide or care for them all.
It seems as if Celeste is an all-around good person, in her spare time she volunteers at a Fire Service, and they also noticed her actions and praised her for them.
They took to social media to say: "We want to congratulate the voluntary firefighting cadet Celeste Ayala who yesterday in her job as police officer whilst she was on guard duty at the hospital, breastfed a young child who arrived crying.
"Actions like these fill us with pride and obligate us to redouble the effort, the work and the solidarity with our community."
Good on her. There's enough bad news in the world, it's nice to see some good being done.