Amazon's $1 Billion Lord Of The Rings TV Series Gets Title Ahead Of 2022 Release Date
The trailer has dropped for Amazon's Lord of the Rings TV series, ahead of its long-awaited release later this year. Watch the trailer here:
Amazon founder Jeff Bezos shared the good news on Twitter, writing: "Coming this September 2nd. Can't wait for you to see it."
While the teaser trailer doesn't give away much about what we can expect, it does reveal the title for the new series, which will be called Lord of the Rings: The Rings of Power.
A narrator says: "Three rings for the elven kings under the sky. Seven for the dwarf lords in their halls of stone, nine for mortal men doomed to die. One for the Dark Lord, on his dark throne in the land of Mordor, where the shadows lie."
Many fans commented to say they 'can't wait' for the new show, with one commenting: "I am ready."
Someone else wrote: "Well the pronunciation for Mordor sounds good so I'm feeling a degree of care has gone into the lore and consideration for the world in which we are returning too."
A third added: "Omgggg.. Looksss goodddd!!"
The series was widely reported to have cost Amazon Studios $1 billion to produce, with the first season alone setting the studio back $465 million, according to The Hollywood Reporter.
When it's released, it will be available pretty much all around the world, with 240 countries slated to receive the show.
A synopsis tells us: "The new epic drama brings to screens for the very first time J.R.R. Tolkien's fabled Second Age of Middle-earth's history.
"Beginning in a time of relative peace, thousands of years before the events of J.R.R. Tolkien's The Hobbit and The Lord of the Rings books, the series follows an ensemble cast of characters, both familiar and new, as they confront the long-feared re-emergence of evil to Middle-earth."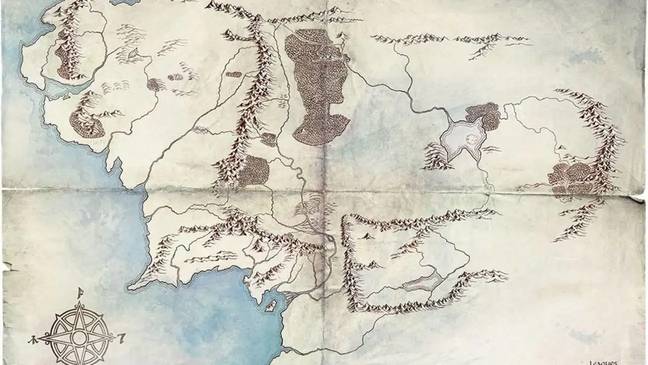 Amazon Studios' head Jennifer Salke said in a statement last year: "I can't express enough just how excited we all are to take our global audience on a new and epic journey through Middle-earth!"
Showrunners J.D. Payne and Patrick McKay added: "As Bilbo says, 'Now I think I am quite ready to go on another journey.' Living and breathing Middle-earth these many months has been the adventure of a lifetime. We cannot wait for fans to have the chance to do so as well."