A lot of his roles revolve around his athleticism, he has his own health and fitness app, and he's appeared on countless Men's Health magazine covers.
However, judging by his latest Instagram post, he is more hench than ever at the moment - and his future Thor: Love and Thunder co-star Chris Pratt wants him to slow down a little bit.

Commenting on Hemsworth's latest bicep bulging snap, in which he can be seen flipping a massive tyre, Pratt - who is set to reprise his role as Star-Lord - said: "Hey bud. Just heard from my trainer and he needs you to stop working out because since we're gonna be in the same movie and everything he doesn't want me to stand next to you if you look like that so I'm gonna need you to put on 25 lbs real quick cool thanks."
Hemsworth replied: "Don't worry mate we can just both use the same fancy filter that's been applied here. It's called instashred."
According to The Hollywood Reporter, the fourth Thor instalment is due to begin filming in January, so Pratt will no doubt be hoping that Hemsworth really lets himself go over the festive period.
Speaking to Polish publication Elle Man about the upcoming Thor film, 37-year-old Hemsworth seemed keen to get to work.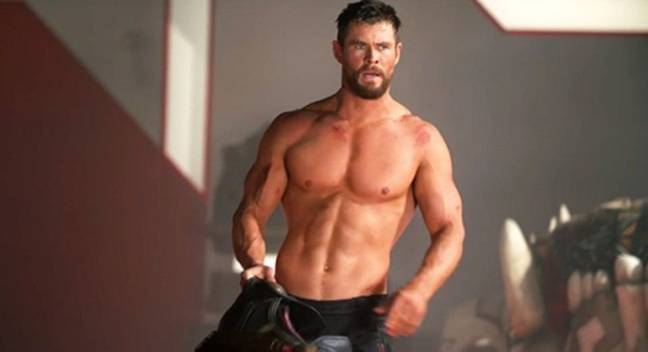 He said: "After reading the script, I can say that I am very excited. For sure there will be a lot of love and a lot of lightning in this production.
"I'm glad that after all that happened in Avengers: Endgame, I'm still part of the Marvel Universe and we can continue the story of Thor.
"Of course, I can't tell you anything about the plot, but to satisfy your curiosity, I'll say that I had a lot more fun reading the script than on Thor: Ragnarok, and that proves something, because that movie was brilliant."

Director Taika Waititi told Tessa Thompson (who plays Valkyrie in the MCU) on Instagram that fans should expect the fourth instalment to be a level up from the third.
He said: "It makes Ragnarok feel like a really run-of-the-mill, really safe film.
"This new movie feels like we asked a bunch of 10-year-olds what they wanted to see and then just said yes to every single thing."
The film has no release date as of yet, but is expected to come out sometime in 2022.